Click Here or on the photo below to check out our ENHANCED Project Parts and Cars Section
NOW WRECKING – BA XR6 UTE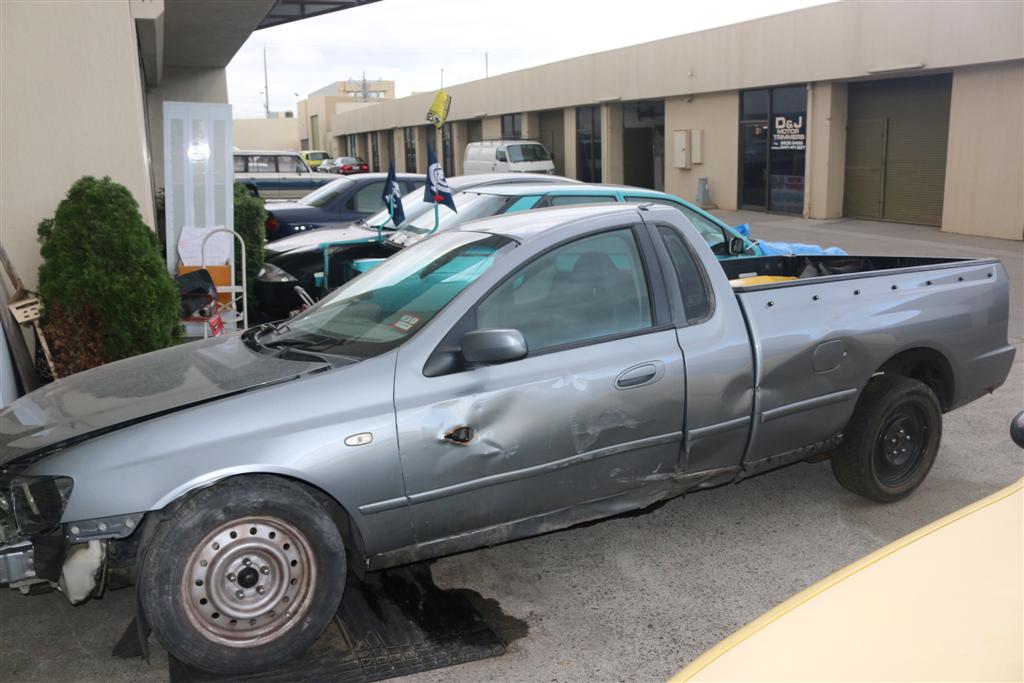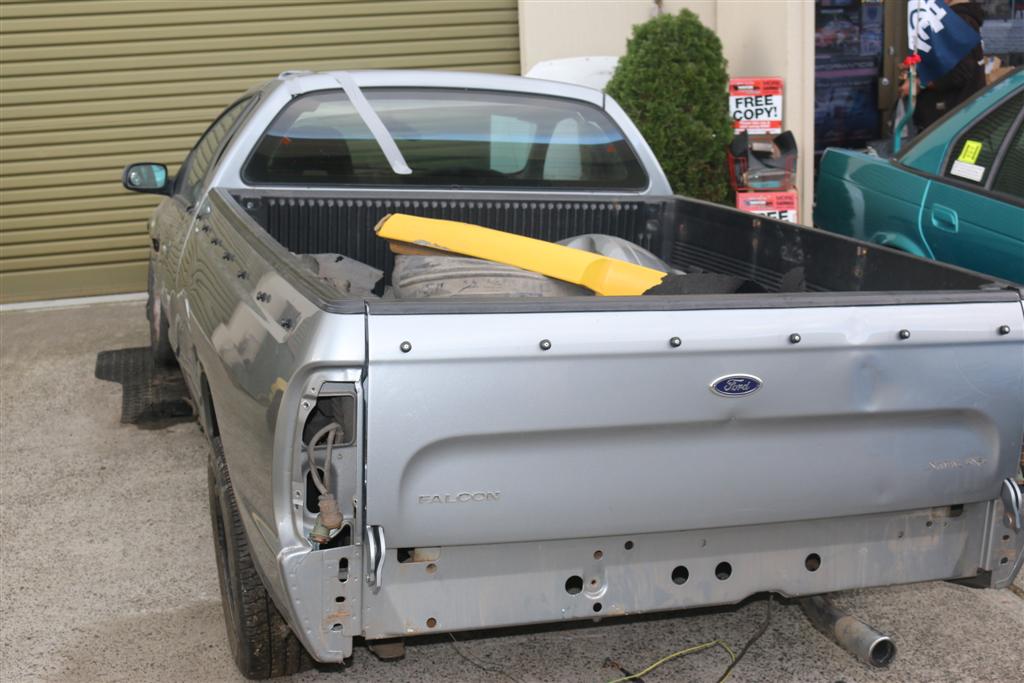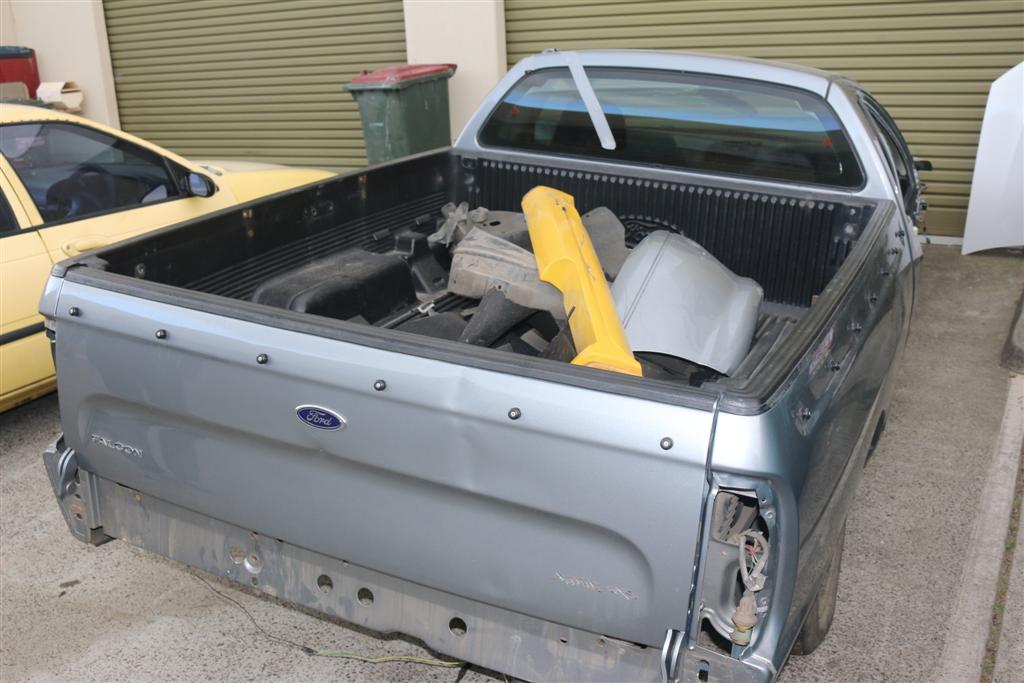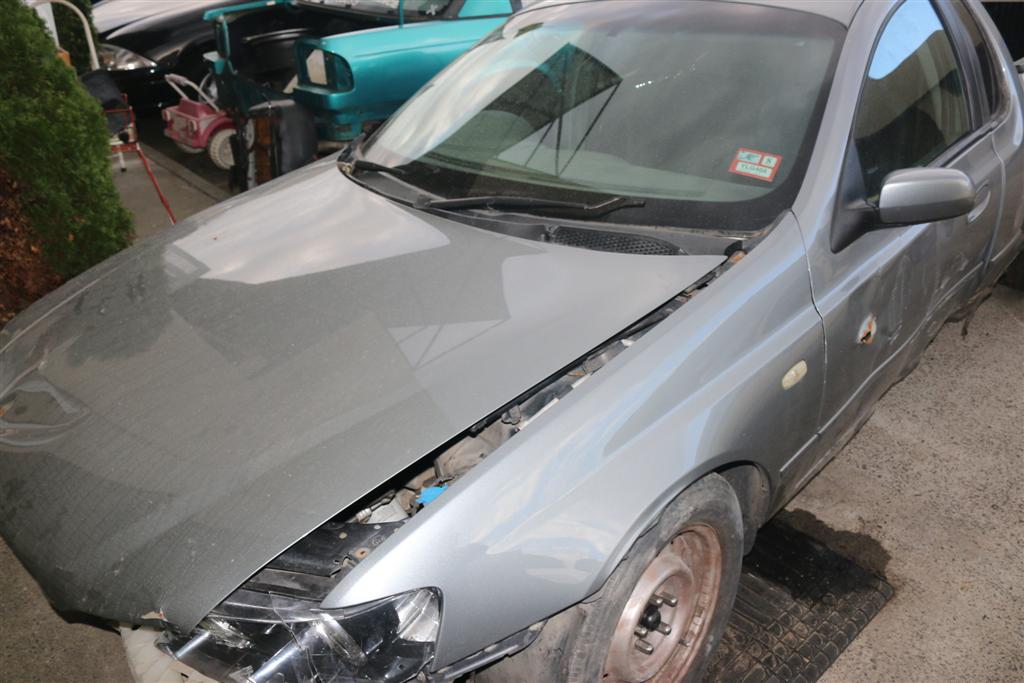 XR6 Seats – Leather & Cloth, RM Williams seat covers, XR6 engine (Twin VCT) and transmission, XR6 ute diff, tailgate, tub, tubliner, radiators, XR6 leather s/w VGC, new guards, bonnet, headlights, bumper bar and mirrors. XR6 dash, XR6 pedals, XR6 auto shift handle etc, XR6 mags with new Yokohama C-Drives $1000-$500
Almost all our cars come with full FASTFORD factory scheduled service warranty, PLUS sponsorship options including free entry to our many major event promotions, including Easternats, SEXPO, AFL Finals, F1 Grand Prix, Picnic at Hanging Rock, V8 Supercars, LMFF, SRC, RMS. Concerts such as Lady GaGa, ColdPlay, Roger Waters The Wall Live, Duran Duran, Devo, Simple Minds, The Church etc.
With the added Value of Free Food & Beverages, this is a truly "Great Used Car Deal". It allows you to save $$$$'s over the life of your car. Not a bad reward for simply buying a good quality serviced and maintained used car.This is just one of the many reasons you will have seen so many cars with FAST FORD/FAST BUNNY vehicle signage throughout Melbournes South Eastern Suburbs.
XG PANEL VAN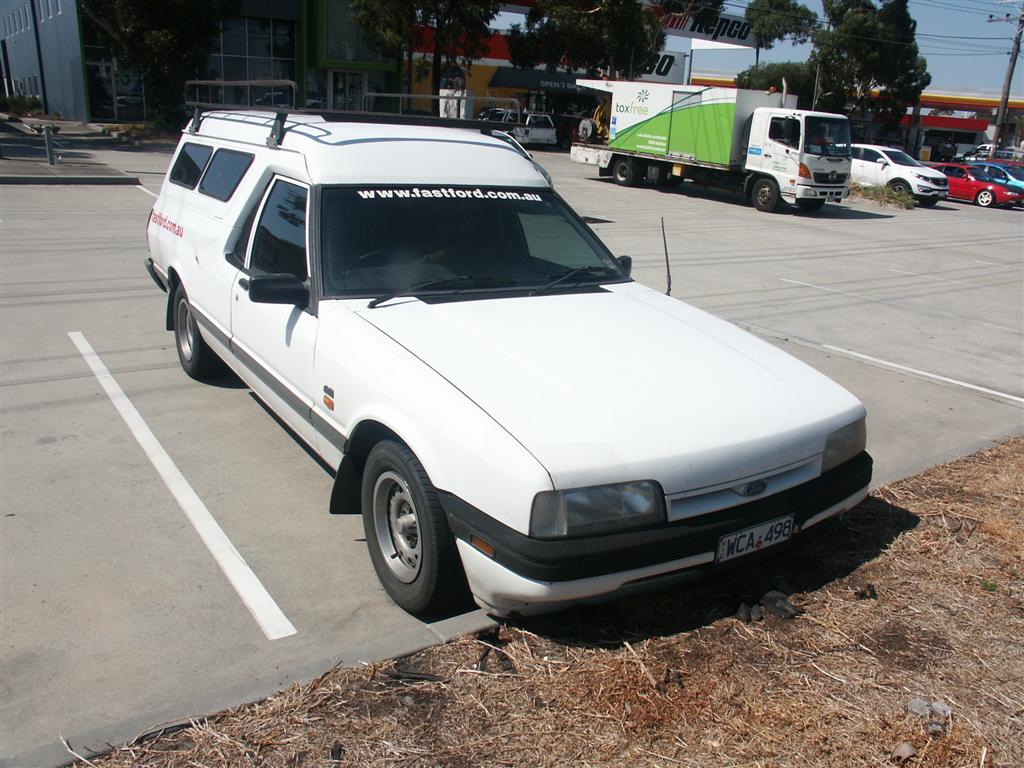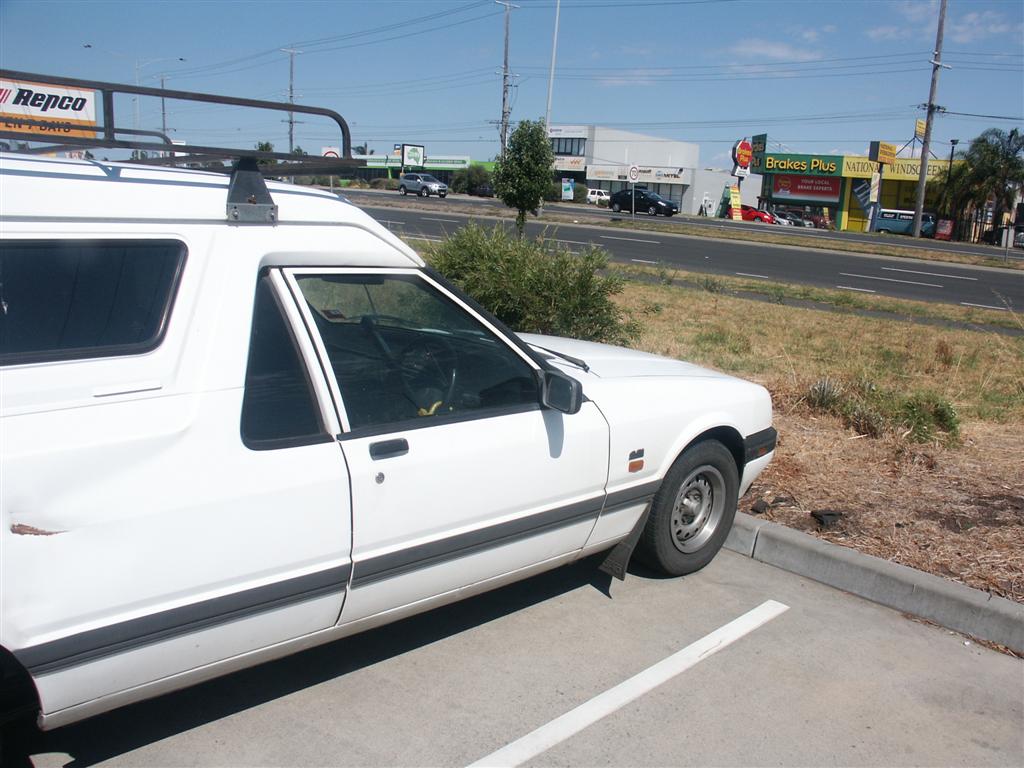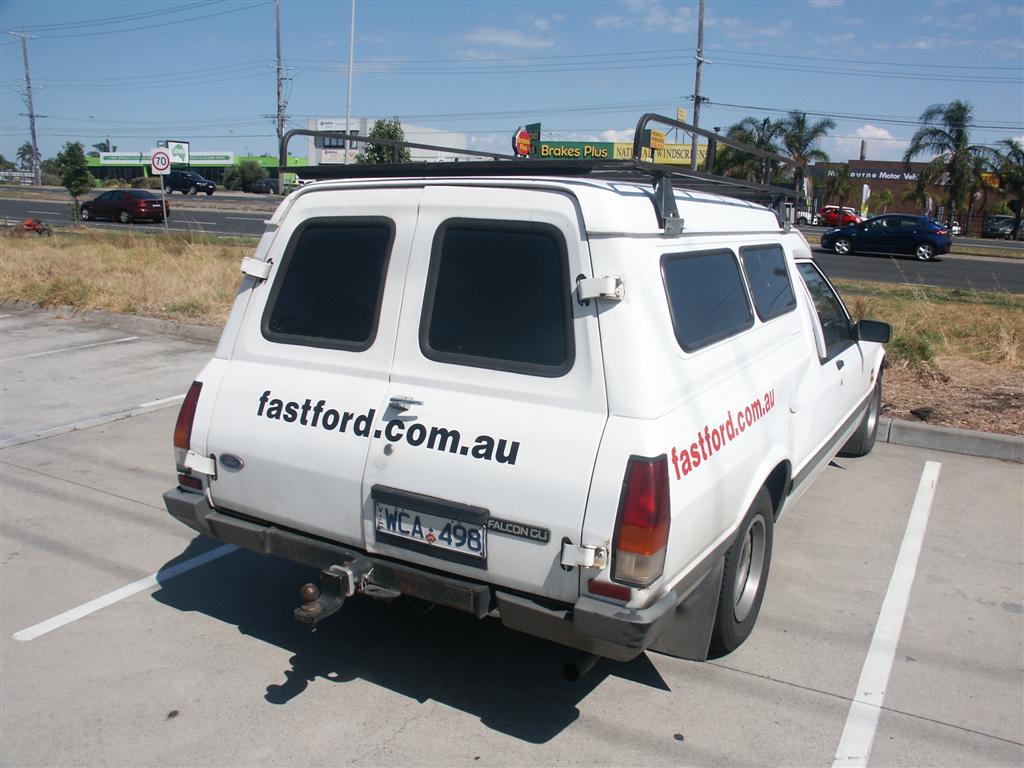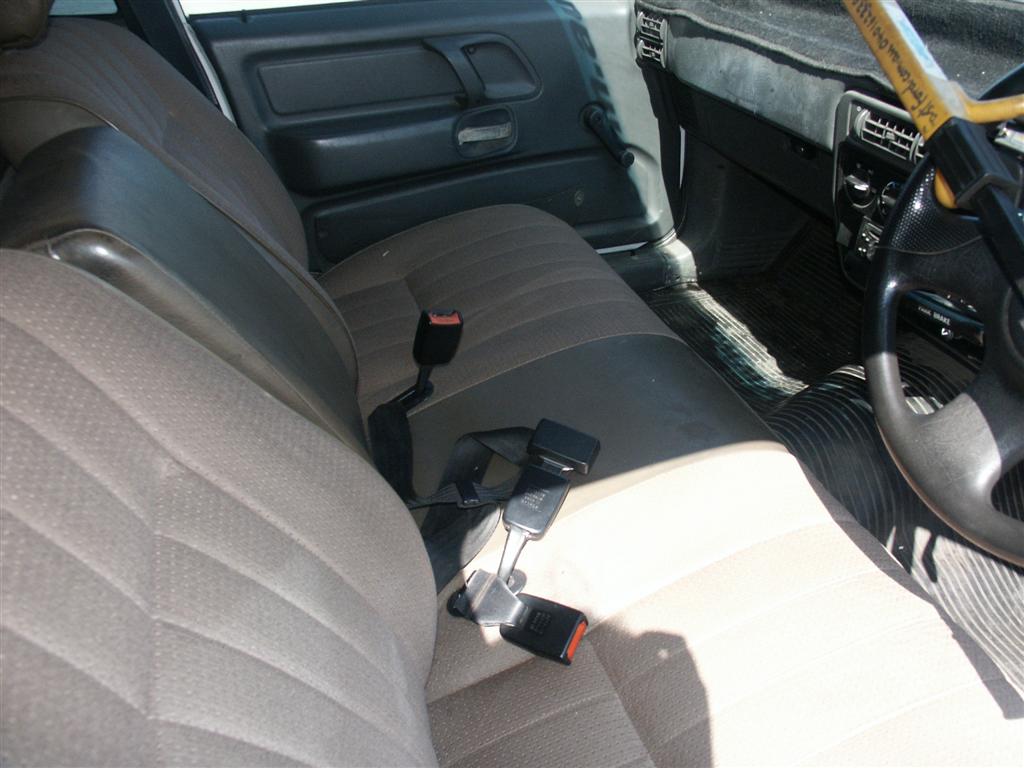 Ideal Tradie Workhorse Fully retrimmed Bench seat $500 (allows 3 passengers vs 2 in bucket seats), Heavy Duty Tow Pack $200, Heavy Duty Roof Rack $200, LPG, Good Barn Doors $400, c/w new door handles, regularly serviced, Good Bonnet $300, Bumper $300 etc $1500 Complete driveable car suit wrecking or restoration & RWC
$1500 all up, or parts as priced above. Ph 95530355 or 0401623388
CAR OF THE WEEK – 1991 Ford Capri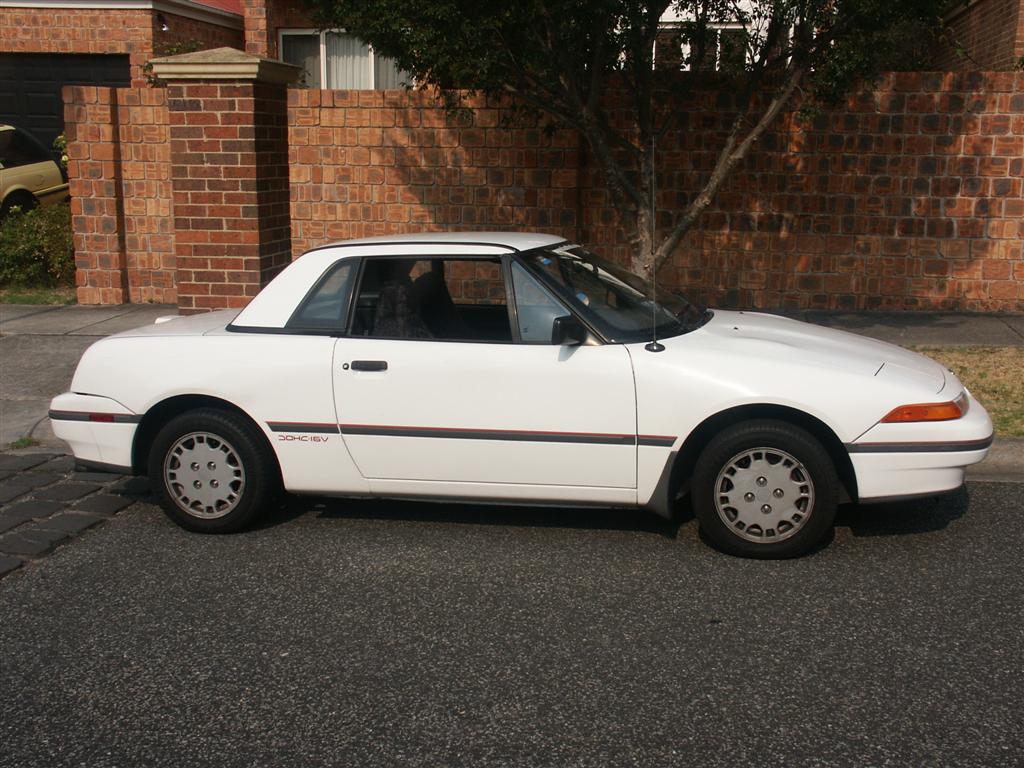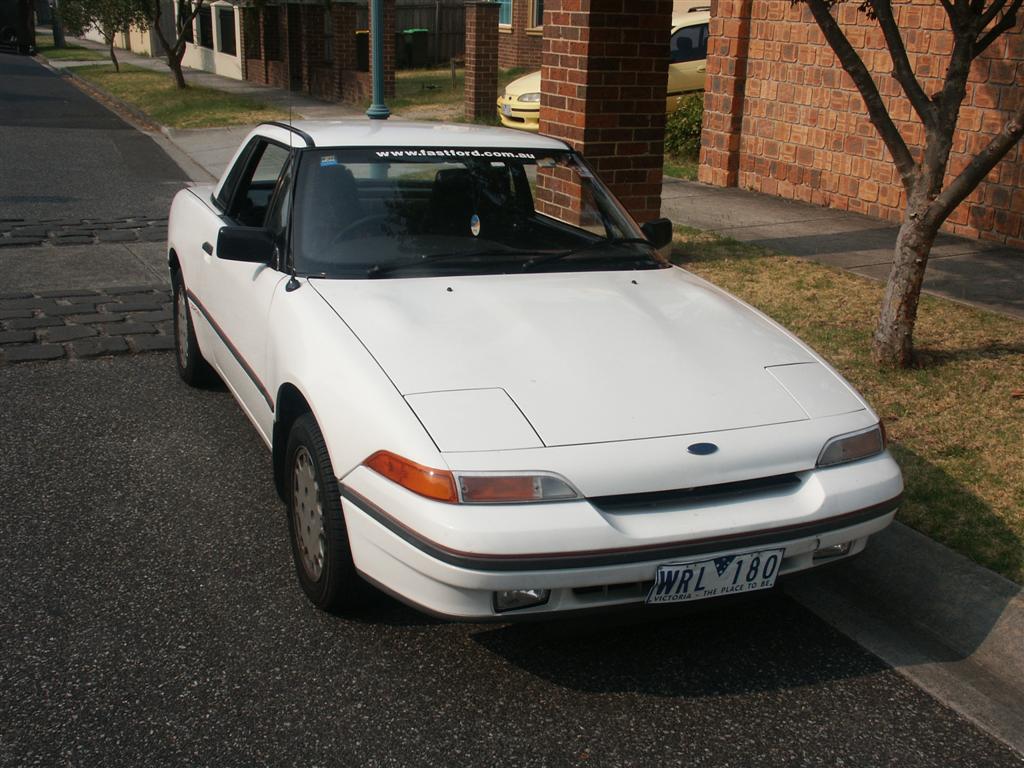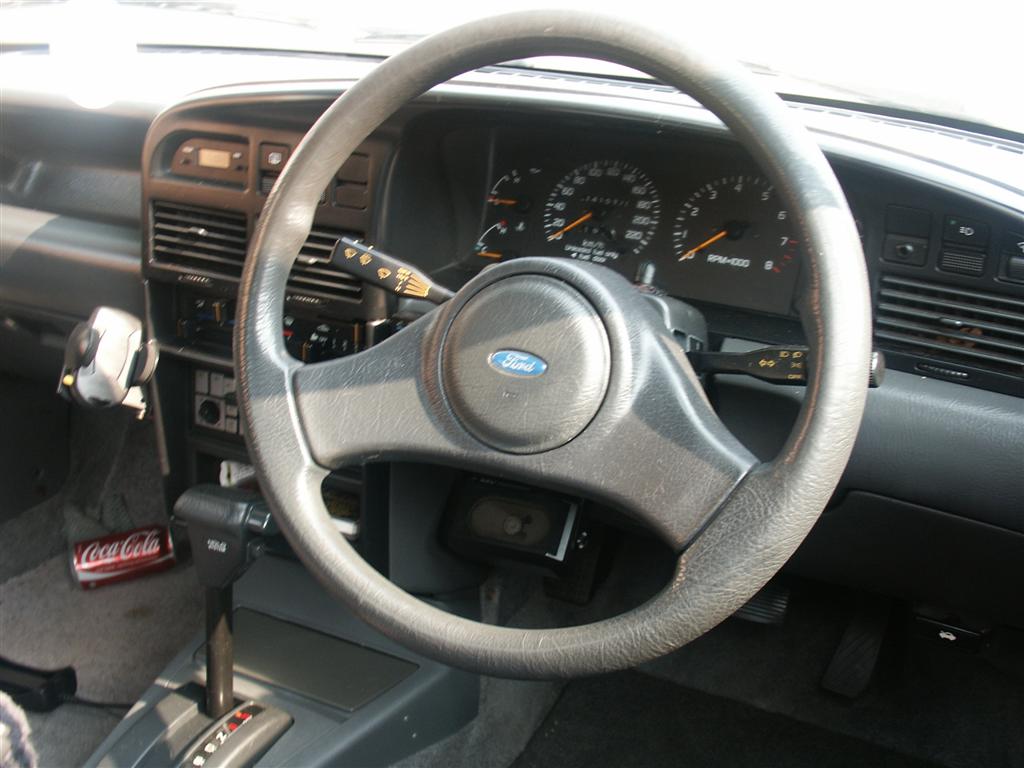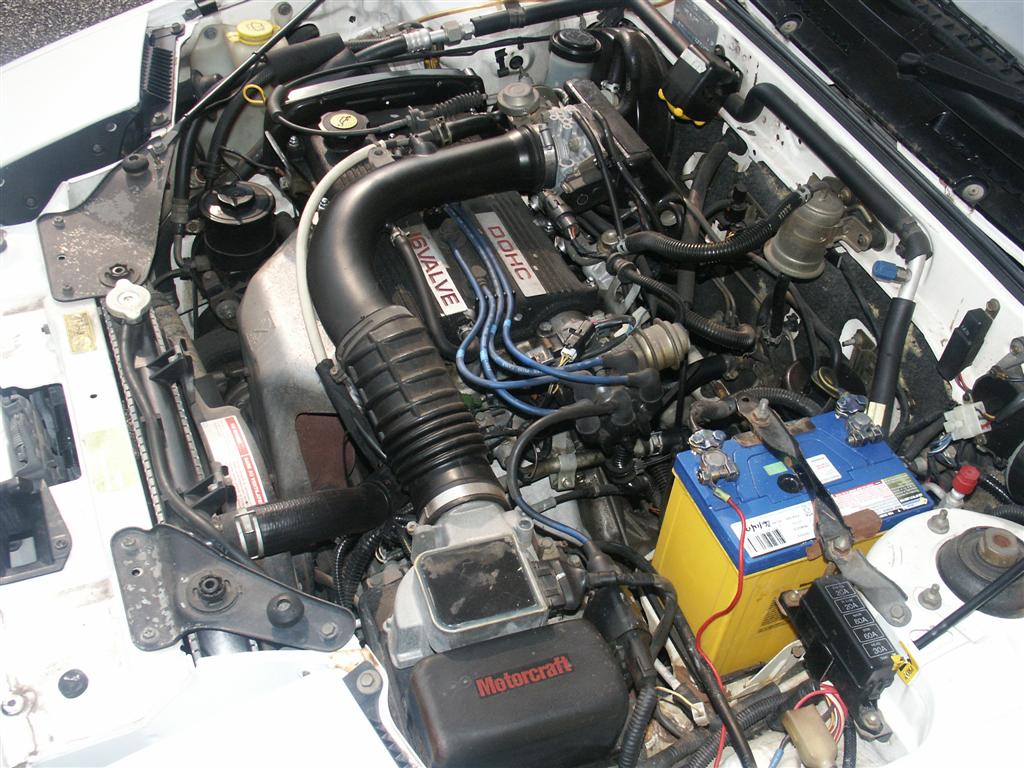 Original 1 owner with LOW Ks. Famous Melbourne Nightclub owner who has had the money to spend on fanatical service and maintenance. Mechanically A1, reliable starter, runs and drives very well. Available for Club Reg 2016 makes this a very economical weekend/summer convertible on $100 a year rego!
Sponsorship options include free entry to Melbournes major events e.g. F1GP, AFL Finals, SEXPO, VAMFF, BDO, SRC, RMS, Cloud 9, Future Music Festival etc.
Only $4500 c/w REG and RWC
FORD FESTIVA 1997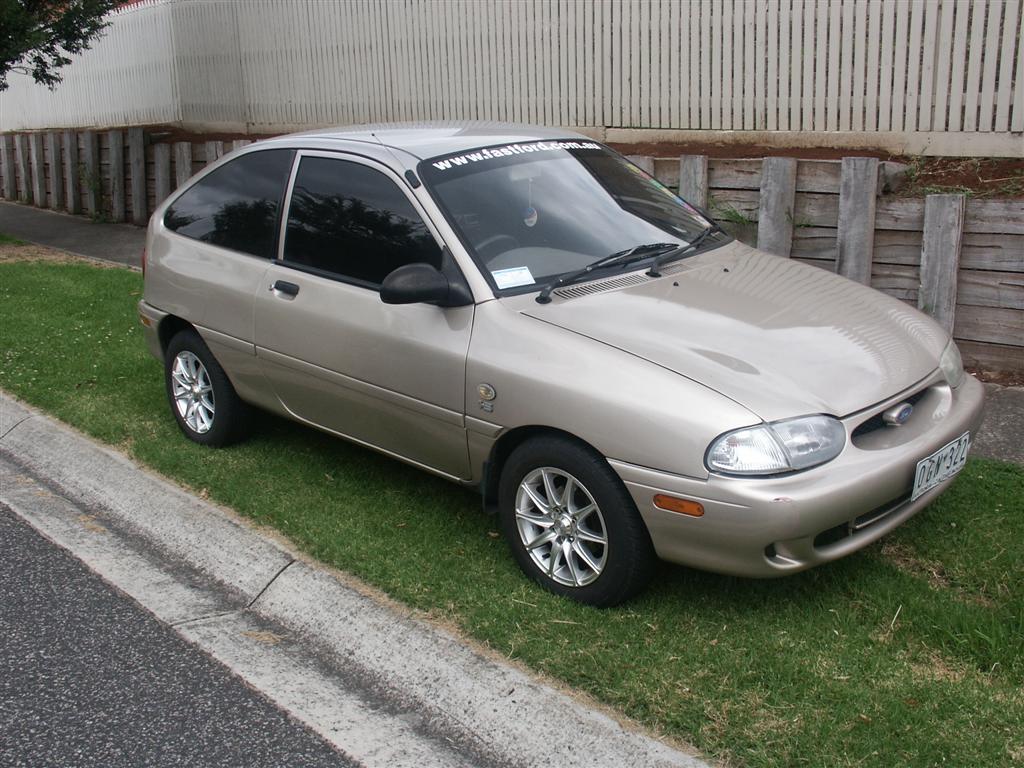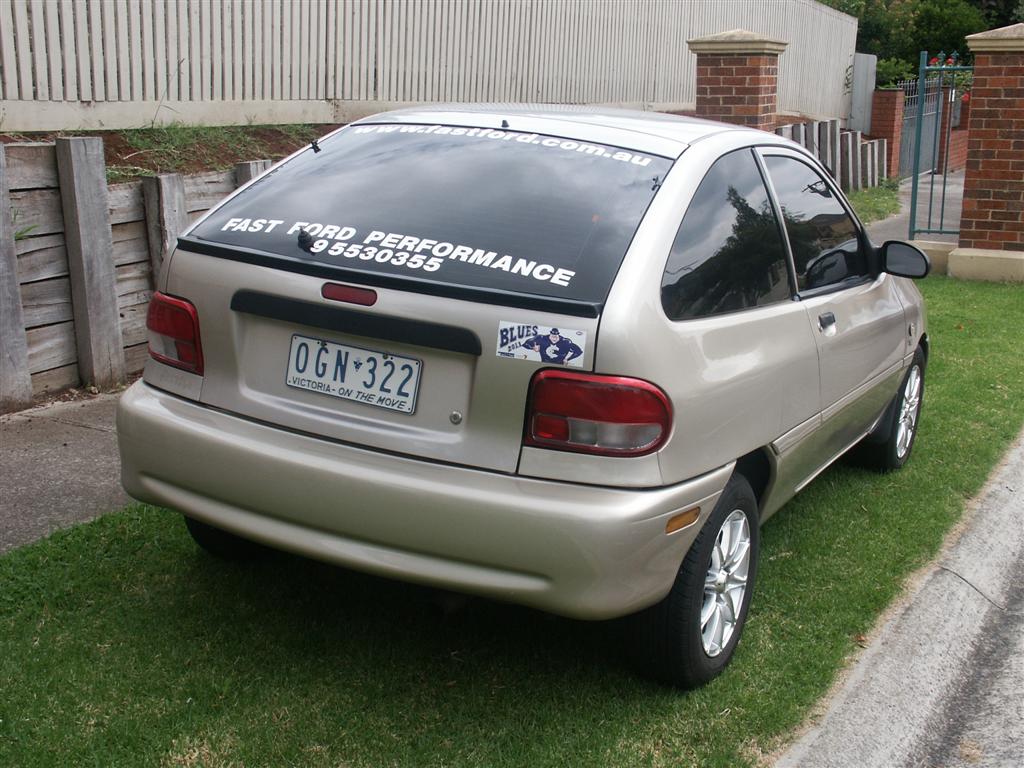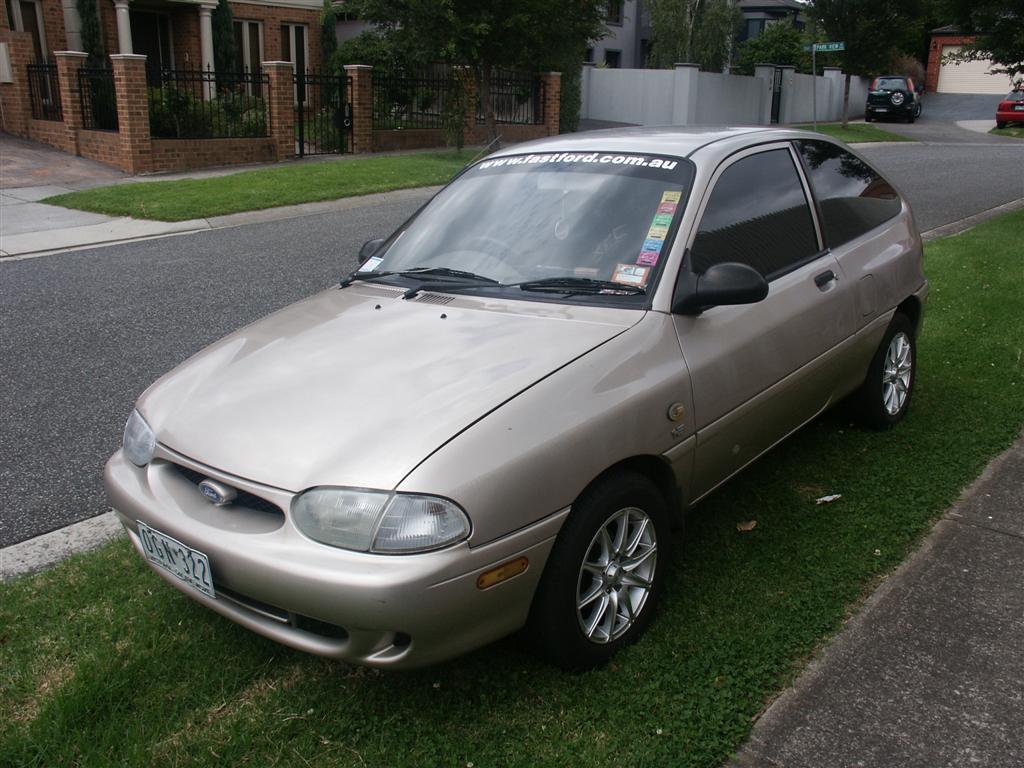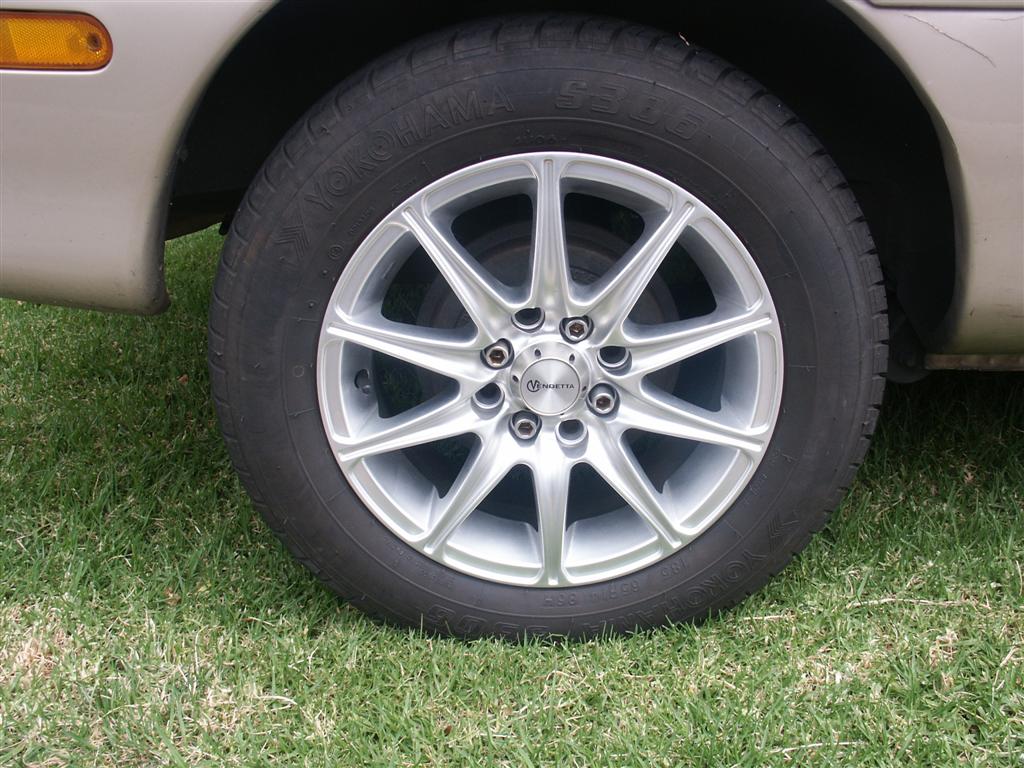 VGC. Over $3000 spent in last year. NEW Alloy Mags (Vendetta), New Yokohama Tyres, New Bendix Brakes, New RPM competition clutch, New clutch cable, New CV joints, New Century Battery, New Kenwood speakers, New Dark Window Tint. Fully Serviced inc Valvoline synthetic engine oil, Ryco filters, Recently Resprayed, New Windscreen, New Starter Motor etc. A great reliable & economical car.
Only $3990 with Reg & RWC c/w Full FAST FORD Factory Sponsorship Options.
KF Laser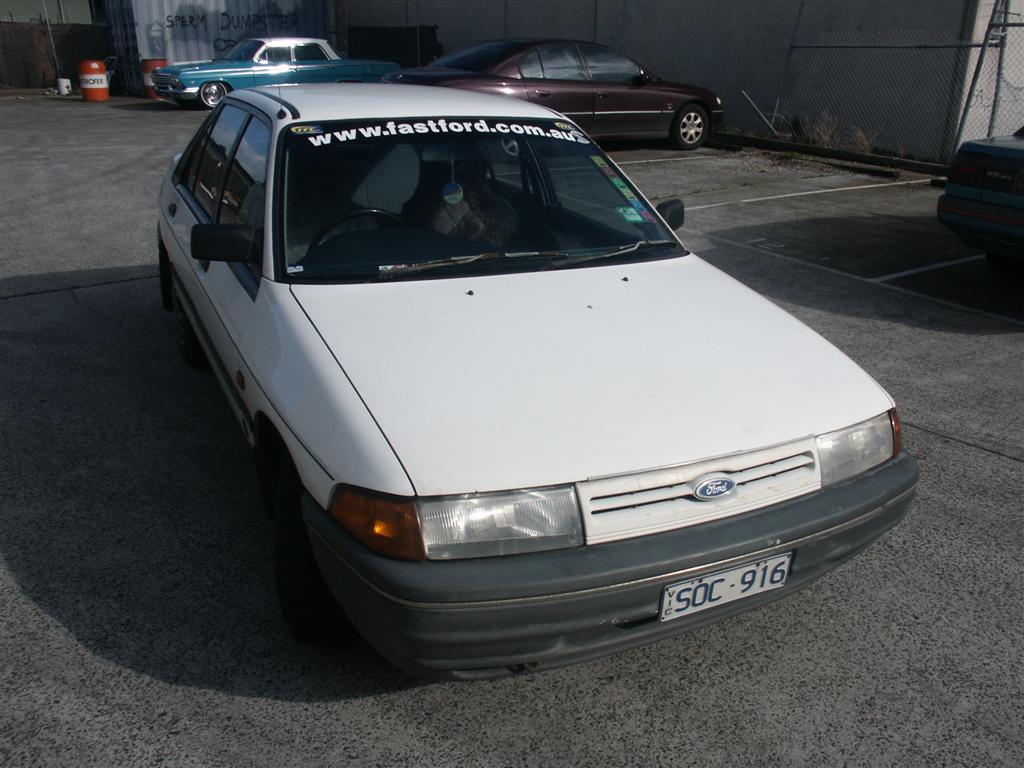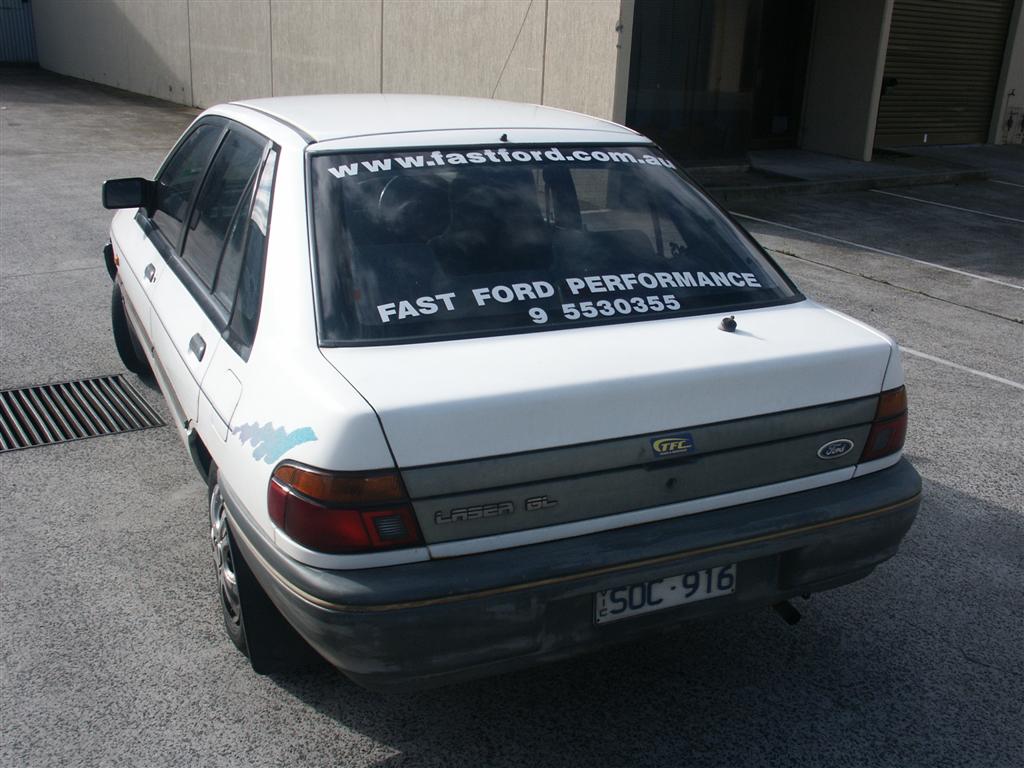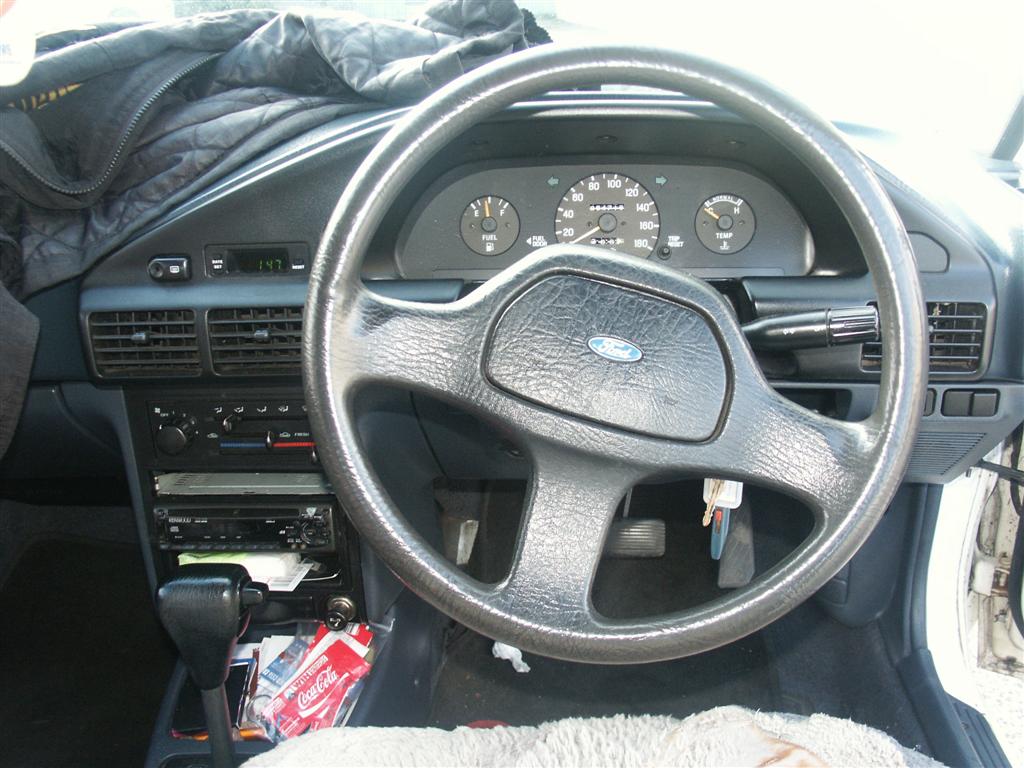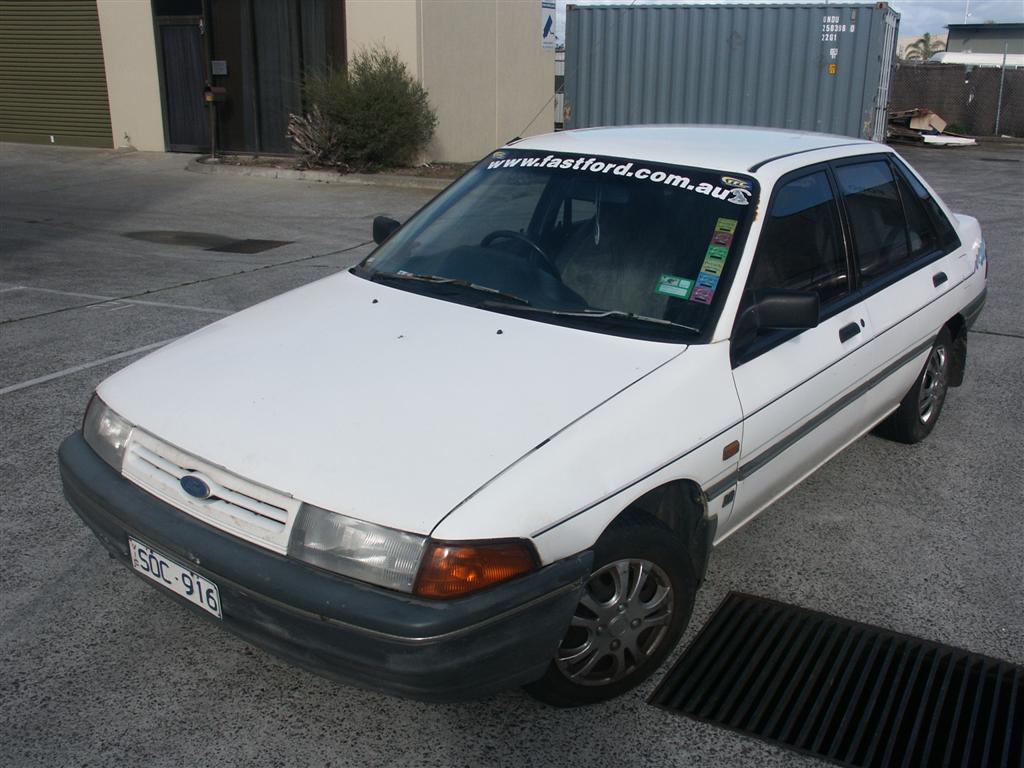 Reliable starter which runs well. Good economical car, suits first car buyer/student etc. Fully serviced with RWC and rego. Comes with full Fast Ford factory sponsorship options including free entry to our many major events, such as SEXPO, F1 GP, Easternats, AFL finals etc.
Great value at only $3990, or make an offer without the sponsorship options
EA Falcon – $990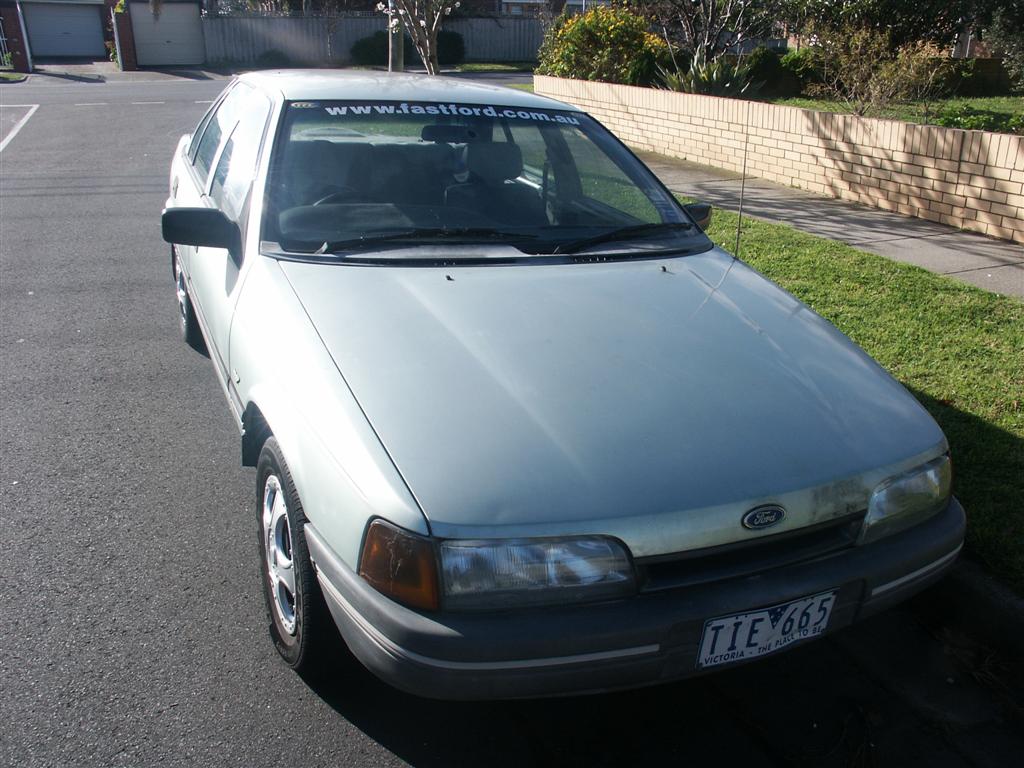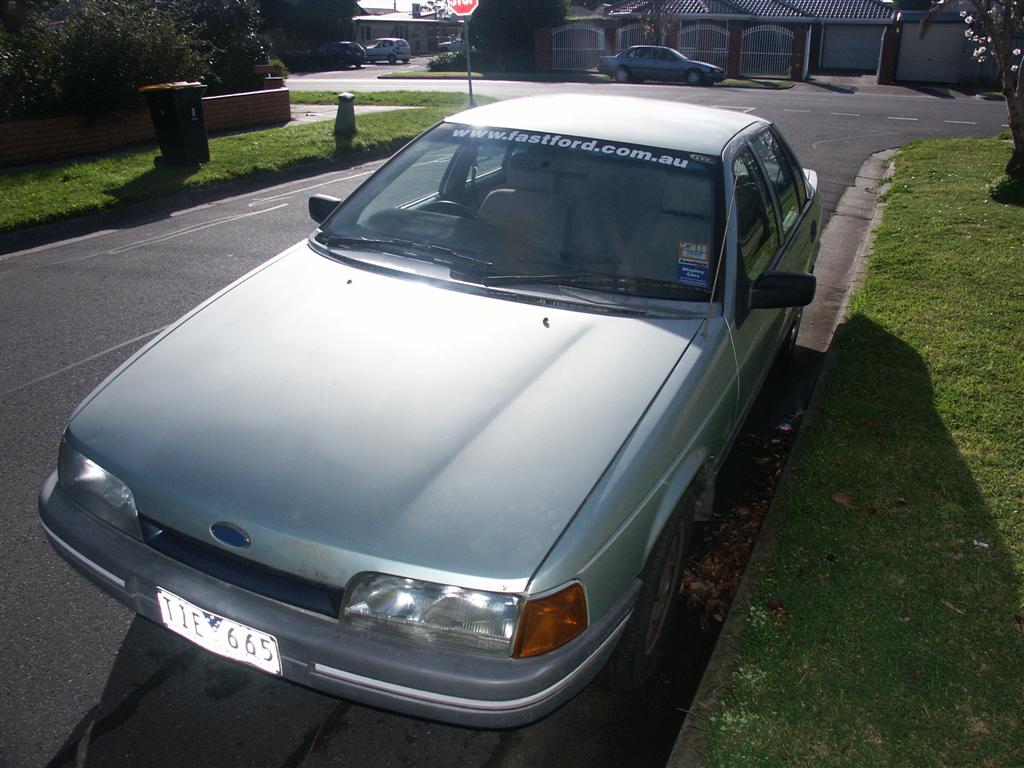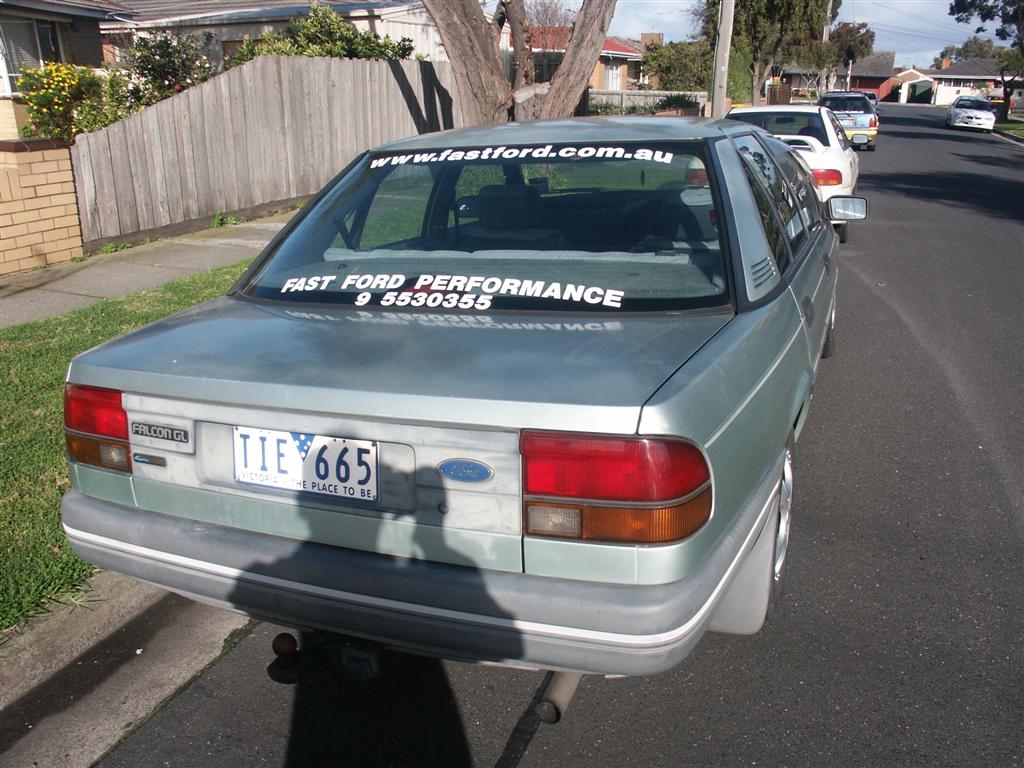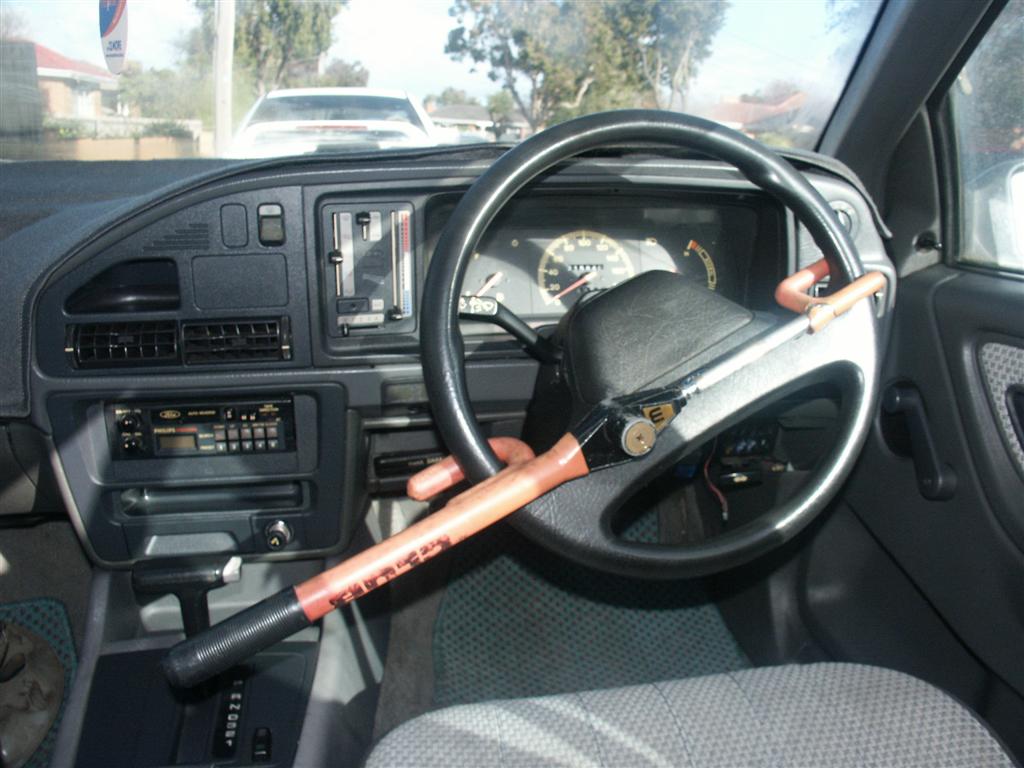 Complete driveable car, clean, straight, reliable starter. Only $990 with Fast Ford factory sponsorship options, or make us an offer without the options
Falcon EF/EL – EC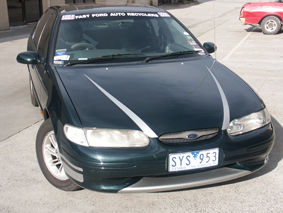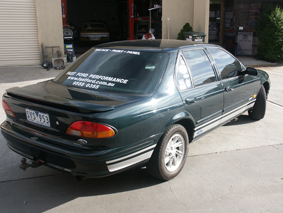 Recently resprayed unique custom graphics, alloy mags, new yokohama tyres, SS inductions "Big Mouth' performance air intake, recently reconditioned 4-speed auto, new radiator, new waterpump, new shockers, new brakes, new Nolthane race bushes, performance leads, fully serviced, a clean straight reliable economical car.
$4000 as is, $4500 with RWC, and $5000 with RWC and Rego
XA Futura V8GS $70,000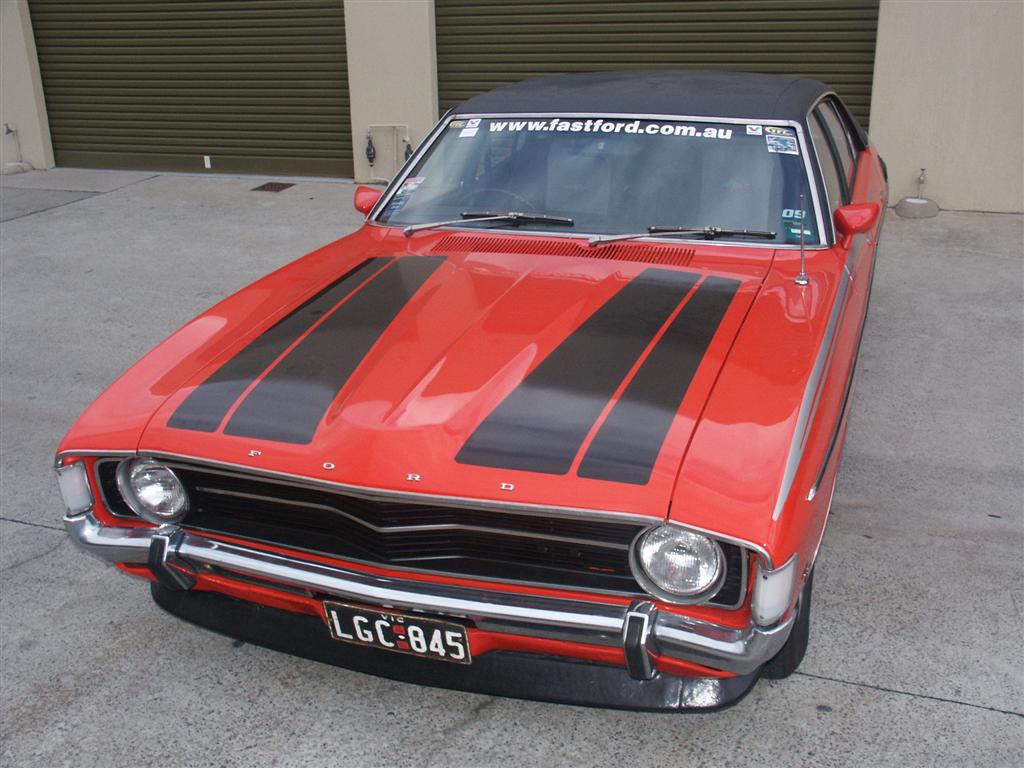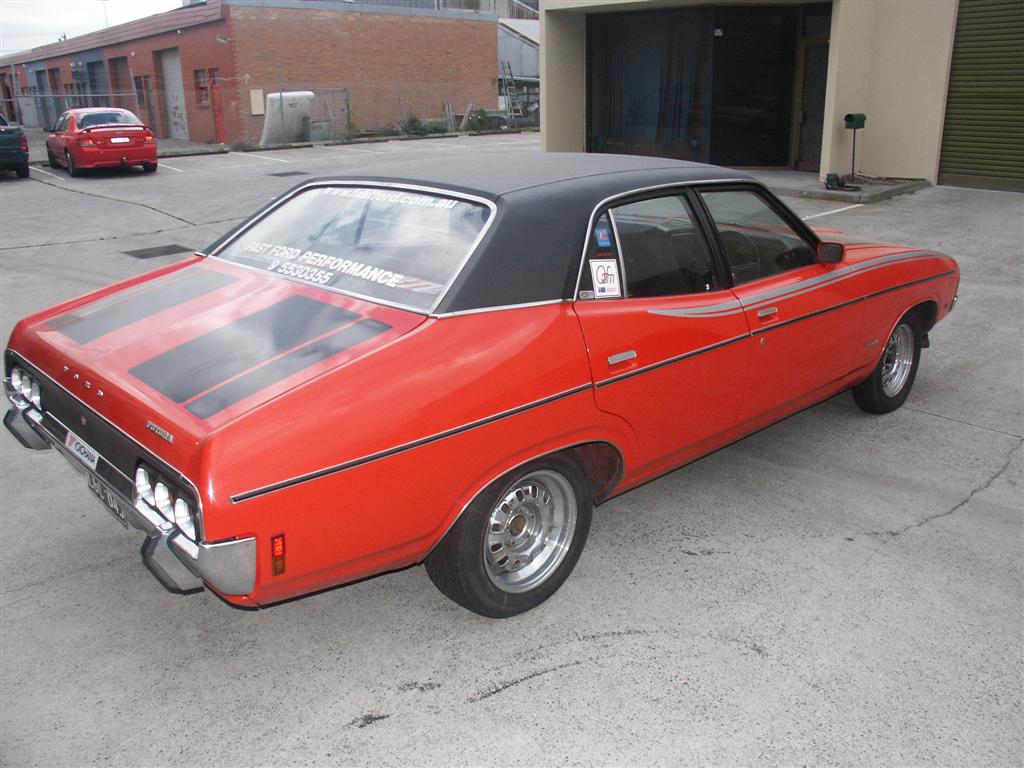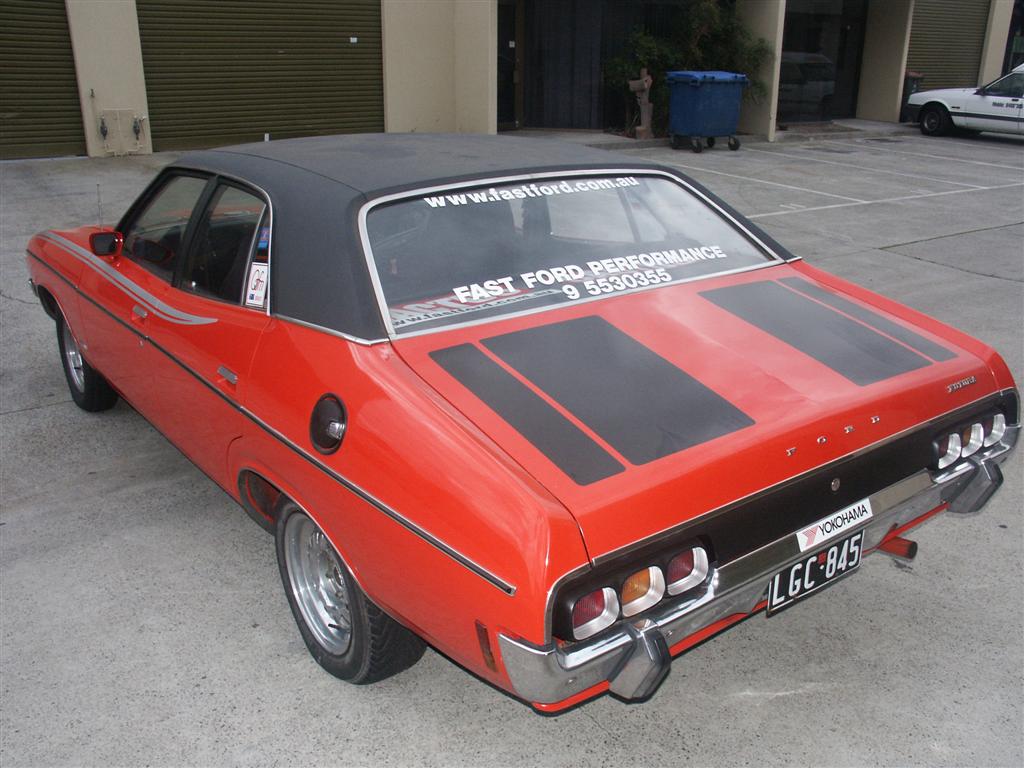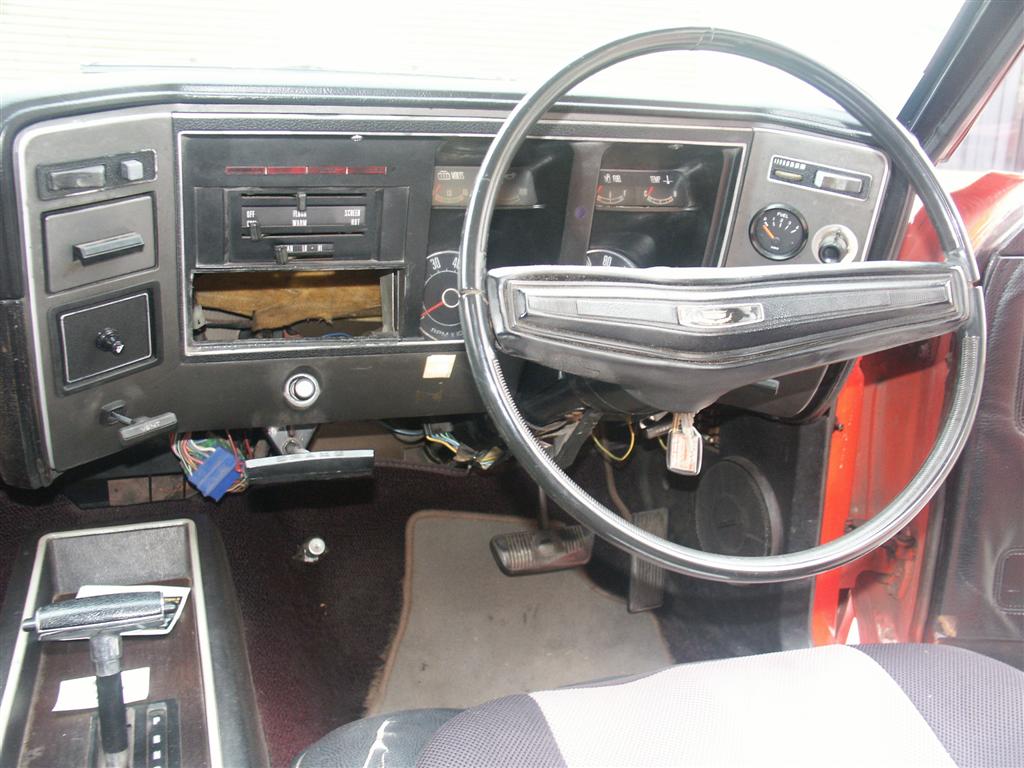 Only 1 of its kind left in the world. Excellent condition, new roof lining, new vinyl roof, factory overriders. Comes with rare factory GS mags (alloy with steel rim) and new yokohama tyres, fully serviced and tuned, LPG, great investment, can only go up in value. Mechanically A1 condition, reliable starter, runs well, Optima battery, rebuilt front end, new carpets, retrimmed seats. Comes with full FASTFORD factory sponsorship options.
Cortina TDXLE – EC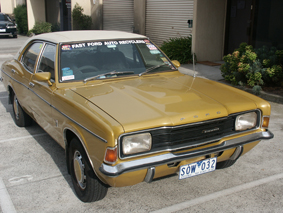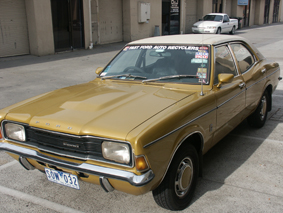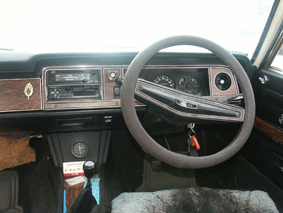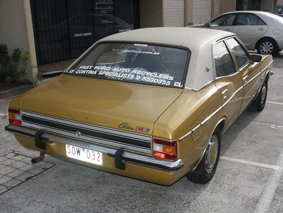 4 speed, 6 cylinder, black interior, new clutch, brakes, new gaz shocks, master cylinder, radiator, tyres, stereo, windscreen. Fully serviced and tuned, recently resprayed, low Kms, alloy mags, Momo steering wheel and gear knob.
$10,000 as is, $11,000 with RWC, and $12,000 with RWC and Rego
XD ex-showcar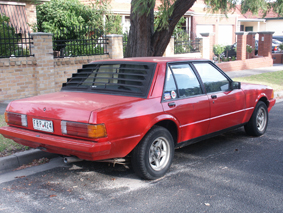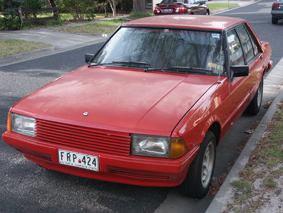 Complete driveable car. Comes with heaps of extras and full sponsorship options. Bathurst globes already sold. Suit wreck or restoration.
TE Ghia – ex showcar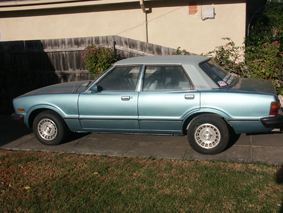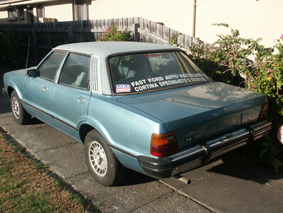 Complete driveable car, air-conditioning, extractors, classic car, heaps of extras and full sponsorship options.
1995 Ford Mondeo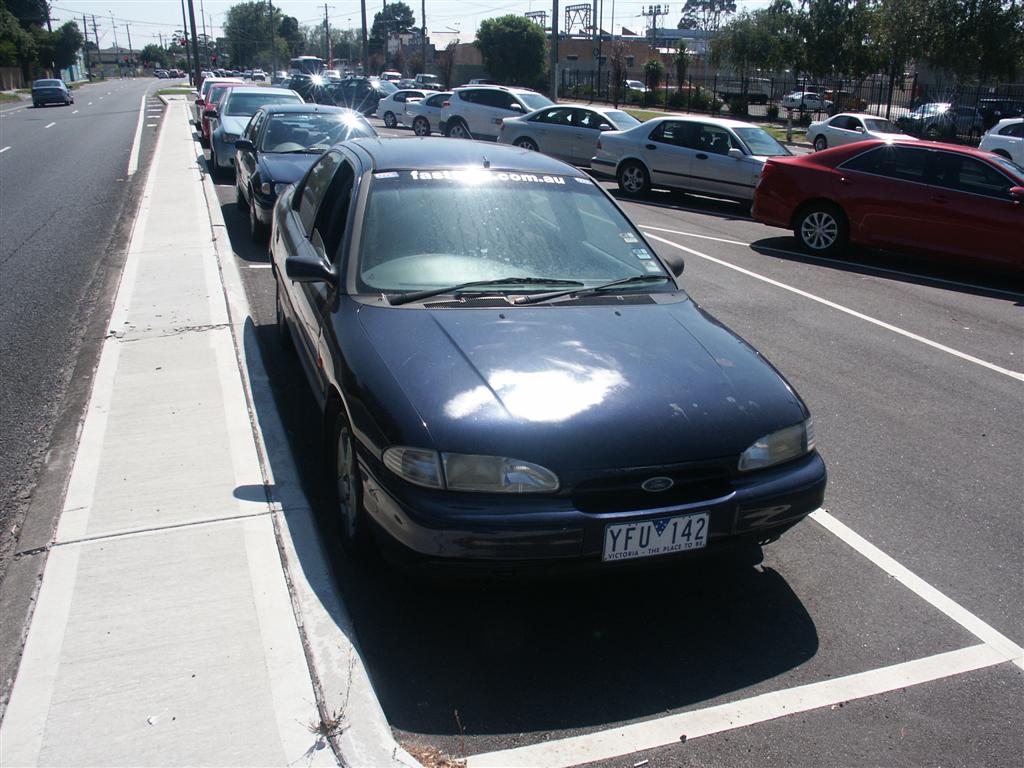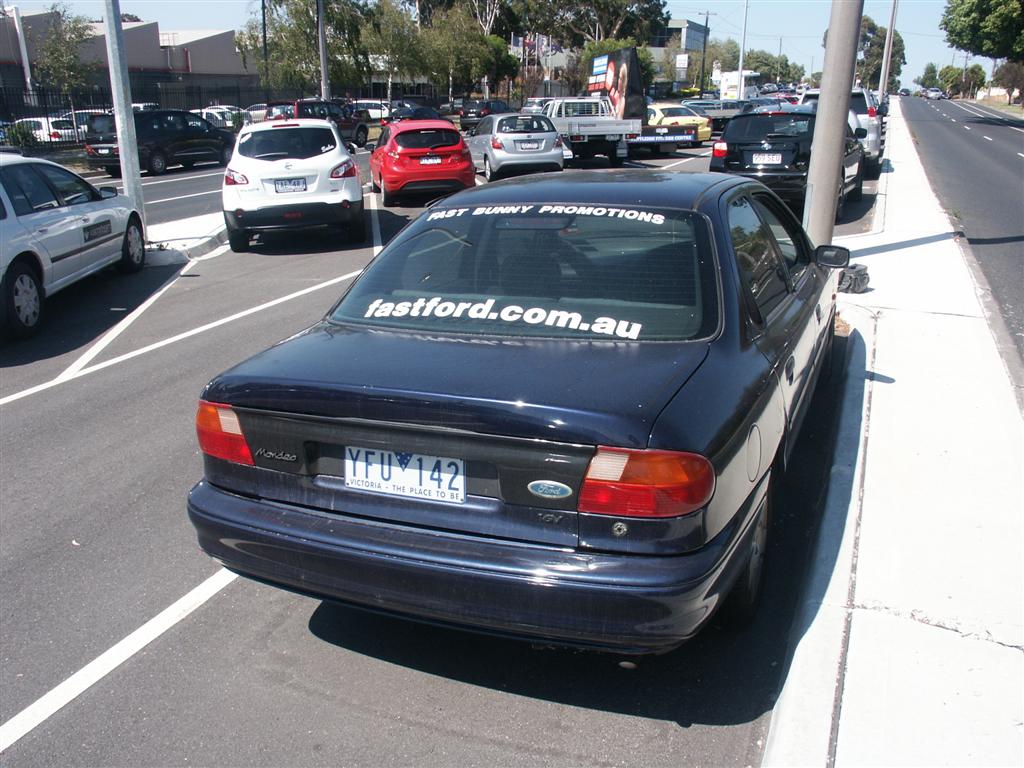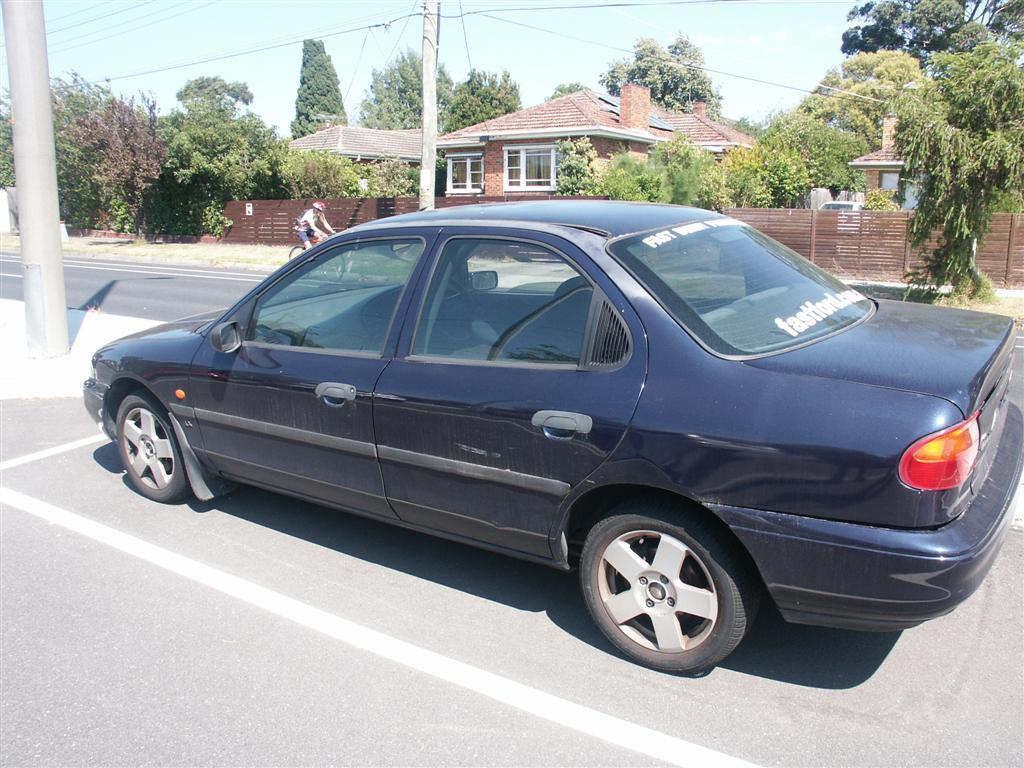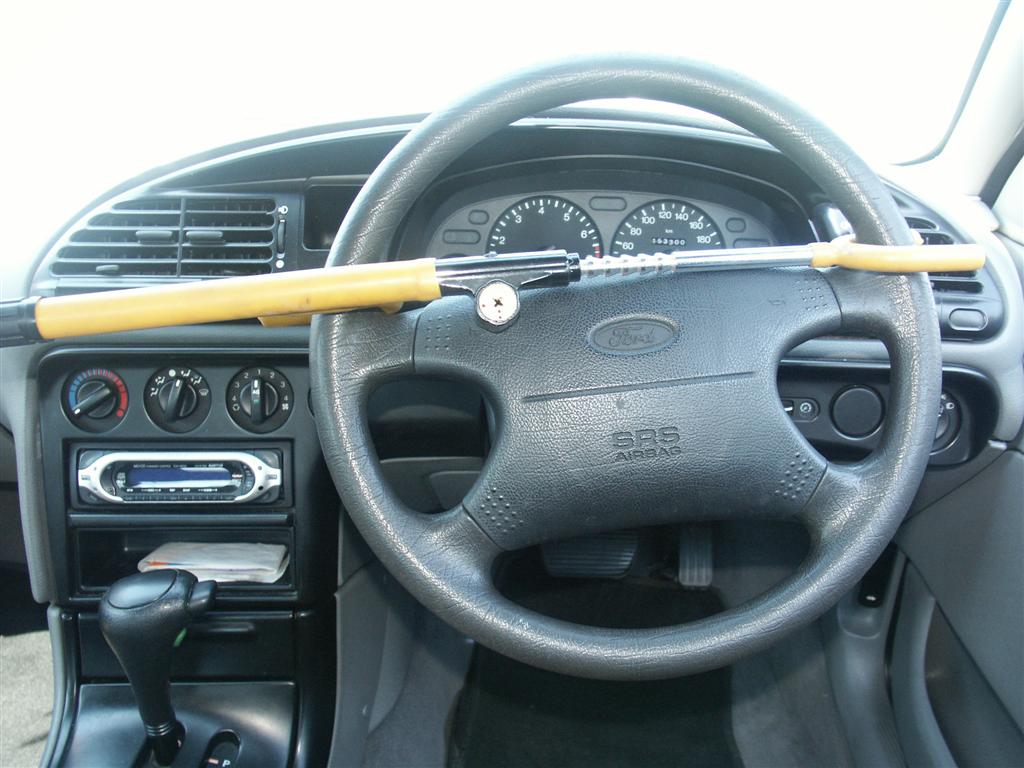 Blue Mondeo, Recently RWC'd, Fully Serviced, New Battery, Alloy Mags & RWC Tyres, Reliable Starter, runs well, CD tuner, close to RWC; Another Blue Mondeo available; Also reliable starter & runs well, very clean interior $600 as traded. Suit Wrecking or RWC, Both cars have good engines & transmissions. C/W heaps of extras inc sponsorship options eg; free entry with food and beverages to Melbournes Major Events; AFL, SEXPO, GMC Expo, Easternats, F1GP Picnic at Hanging Rock, SnS's etc.
$1500 as is
We also have the following cars suitable for wrecking or restoration.
KA Laser S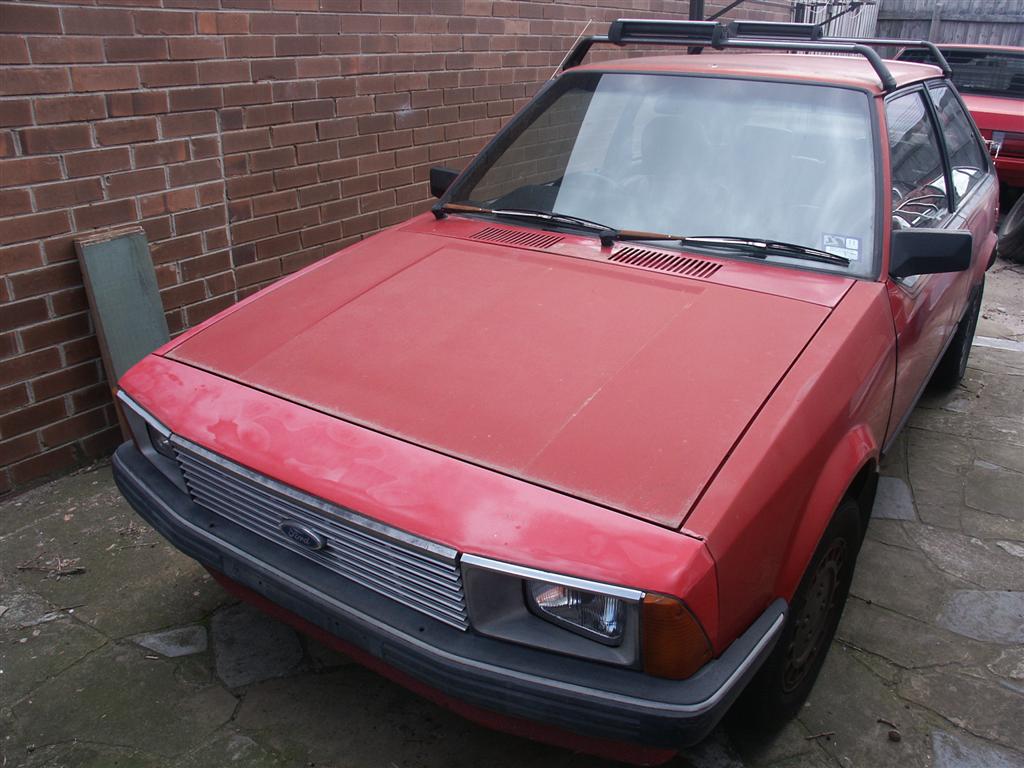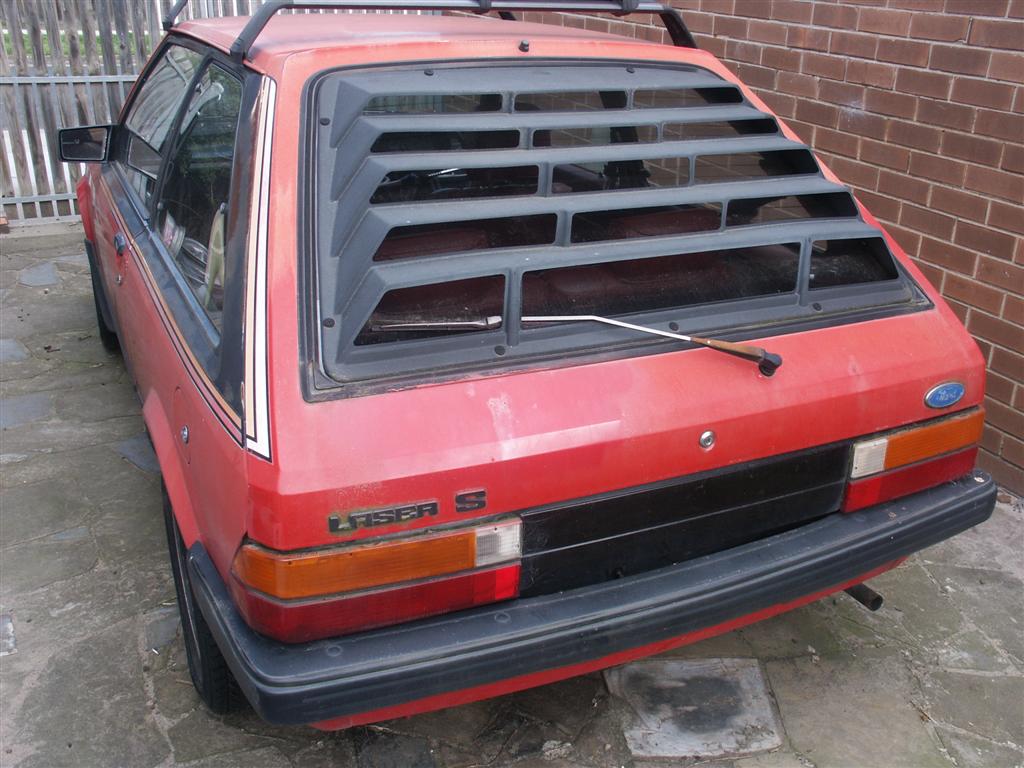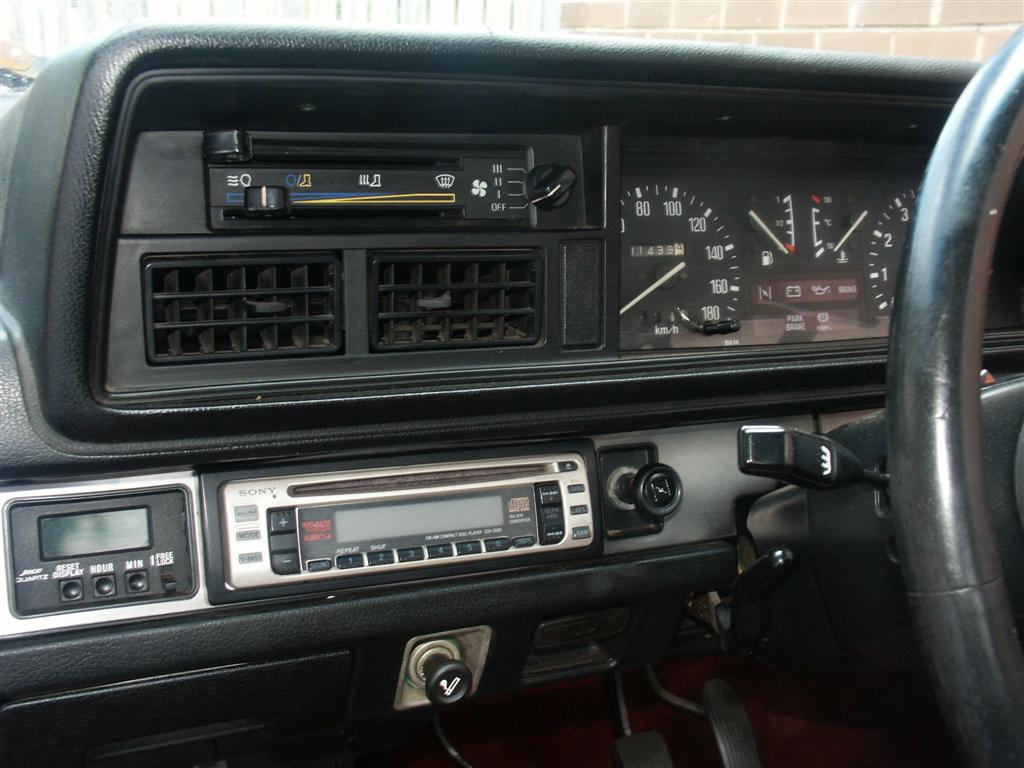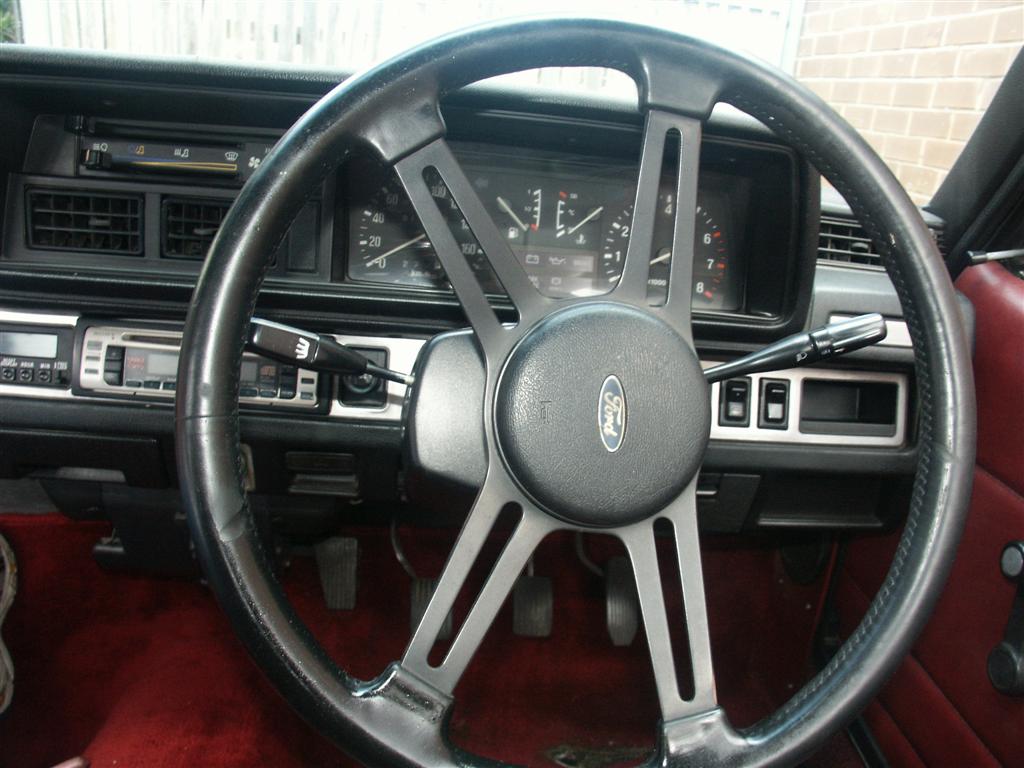 Complete car, RWC tyres, alloy mags, CD Tuner, Surf Snow & Ski roofracks. Comes with heaps of extras.
Falcon EL 1998 sedan EC Promotional Car
Fully Serviced & Maintained, Alloy Mags, New Yokohama Tyres, New Bendix Brakes, Dark Tinted Windows, Recently Resprayed, Performance Exhaust System, Performance Ignition Leads, etc.
AS the last of the E series Falcons these EL's were the pick of the bunch. As an ex Promotional Car, new owners automatically get Sponsors benefits such as Free Detailing, Free Wheel Alignments & Balances etc, as well as Free Entry to our Many Major Events.
$4000 as is, $4500 with RWC, $5500 with RWC & REGO
KE Laser Ghia
$2000 (over $8000 worth of value)