We are located at Factory 9 / 419 Warrigal Rd, Cheltenham VIC 3192
FAST FORD has been around for over 5 decades. Its early origins were at 24 Independence St Moorabbin; Then the famous 6 Teton Court Highett with its 2 factories & car yards.
It now lives at Factory 9, No 419 Warrigal Rd, CHELTENHAM. We are directly opposite Repco in behind AutoPlus.
Whilst typically a local business in the classic sense; FAST FORD is so much more than just another spare parts & repairs shop.
With a customer base spanning all ends of Australia we frequently field sales from USA South Africa UK New Zealand EU etc. Our best customer lives in Hopetoun, WA!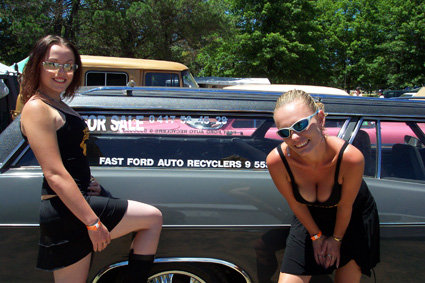 Thanks to our extensive list of sponsors, we are able to provide a huge range of products & services, that offer great value to our many customers & car club members. You need only look out on the roads as you drive, or in the car parks as you attend major events; and you will see Ford cars displaying FAST FORD Vehicle Signage. Non Fords(eg Holden, BMW, Suzuki, Toyota, VW, Mazda, Mercedes, Honda, Nissan etc) display FAST BUNNY Vehicle Signage.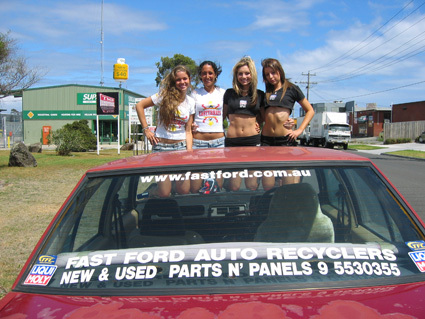 People do not proudly display such powerful and graphic endorsement of their Auto Repairer because the owner is good-looking (he's not….he used to be…but then he met a beautiful woman, and fell in love, but she turned out to be a witch and turned him into a newt, but he got better). Rather they do it because of the Fantastic Value & access to discounted products and services from Major Brands & Sponsors (check them all out on our FAST FORD PERFORMANCE page). Don't be fooled by our much smaller new factory. It only holds 10% of our Wrecking Yard Stock. We have several holding yards which store our complete Doors, Diffs ,Petrol Tanks, Bumper Bars, Bootlids, Bonnets, Guards, Windows, Frontends, Springs, Gearboxes, Transmissions, Tailshafts, Engines, Radiators, Wheels, Mags, Complete Cars etc.