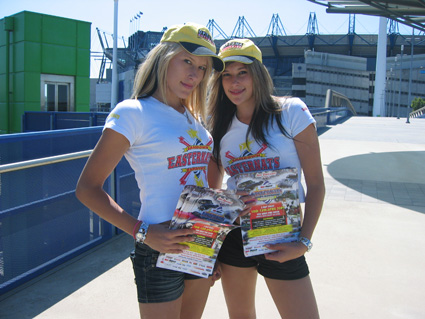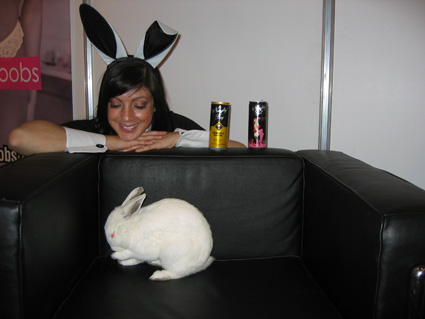 Fast Bunny Promotions is the creative concept marketing strength behind Fast Ford Auto Recyclers. It is why FAST FORD & FAST BUNNY Vehicle Signage is displayed on over 5000 cars throughout Victoria.
Fast Bunny Promotions is now on Facebook. Like and share the page
HERE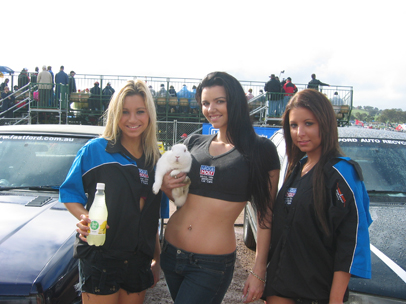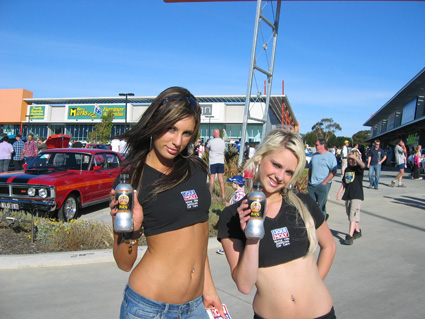 Have you seen a Fast Ford / Fast Bunny car … lately?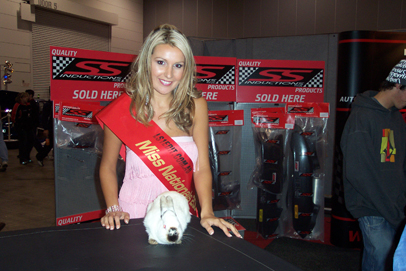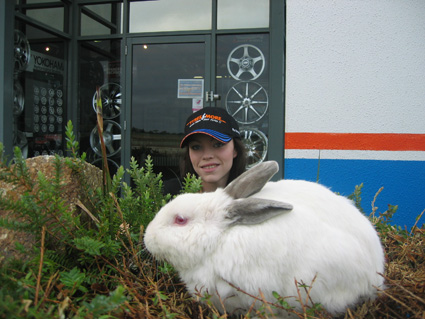 Our Rabbits (yes real rabbits) help us promote a wide variety of concepts products services and ideals. From Not tested on animals and vegetarianism to Car Care products and alcohol.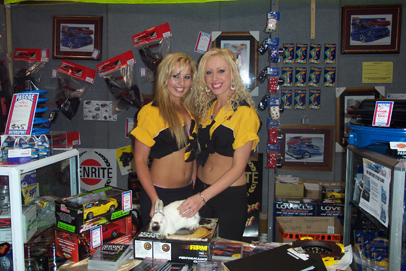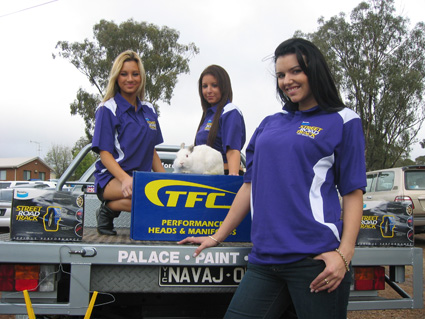 Our Bunny Girls (yes real girls) have assisted us at many events from SEXPO to Variety Children Christmas Party. Our Fast Bunny Babes are famous for their fun and friendly nature and much appreciated by our sponsors. You can meet them at our many major event promotions.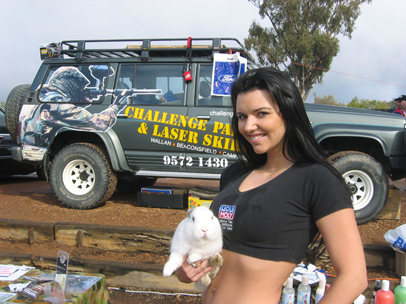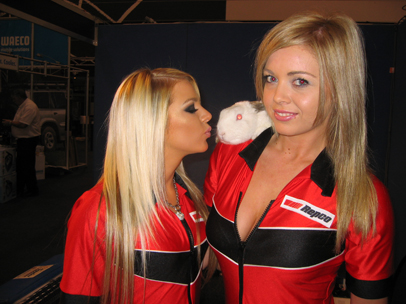 When flying to & from major events Fast Bunny uses Professional Helicopter Services, who as their name suggests, provide a truly professional helicopter service. As you can see in our F1GP photos; Benjamin Bunny (the white rabbit) is quite happy flying with PHS. Learn more about this fantastic company at phs.com.au.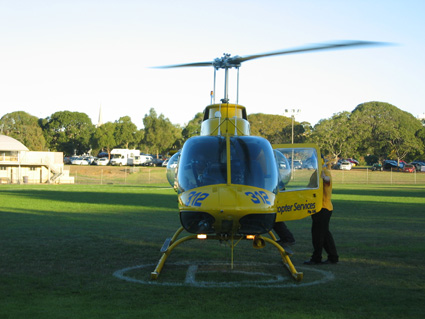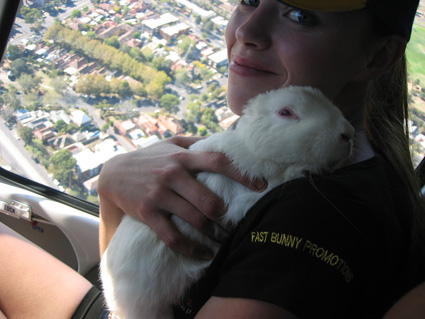 Special thanks to Bob Marley & Karma Water for keeping all our fabulous Fast Bunny Girls properly refreshed & hydrated.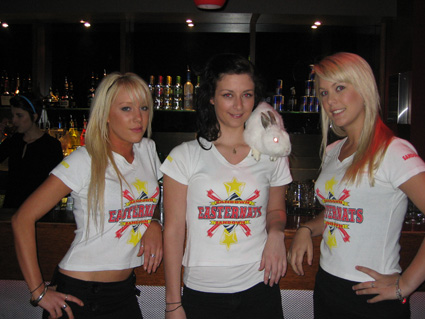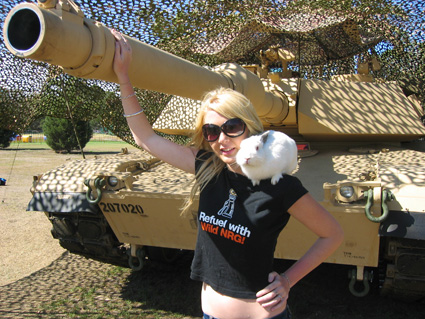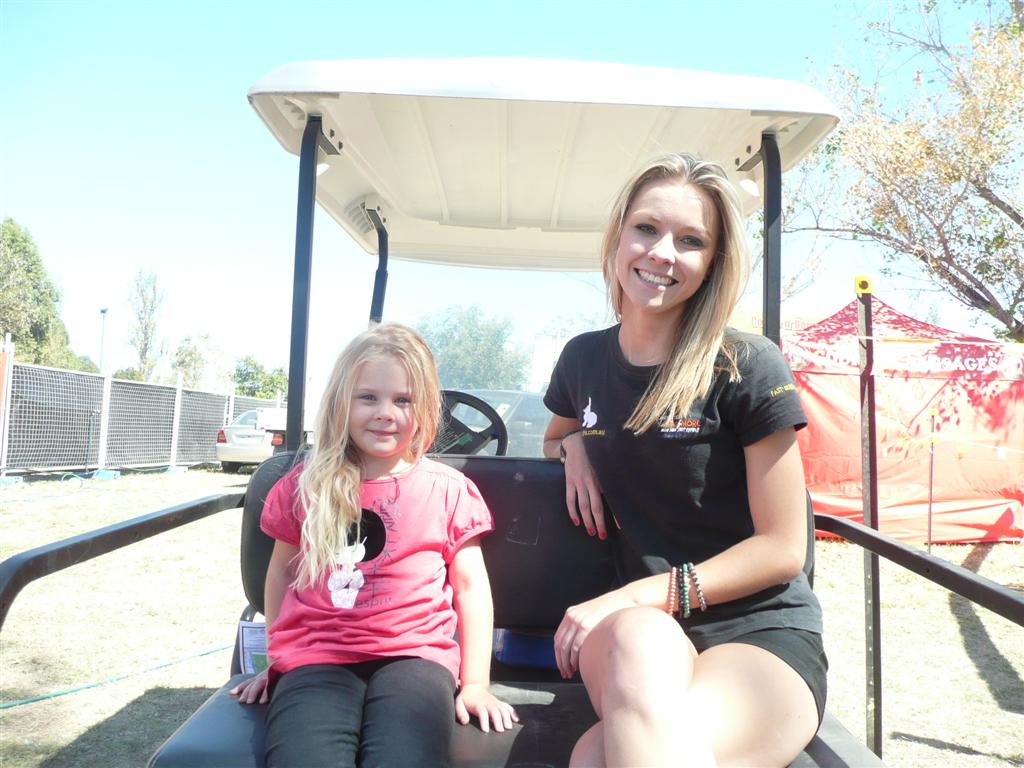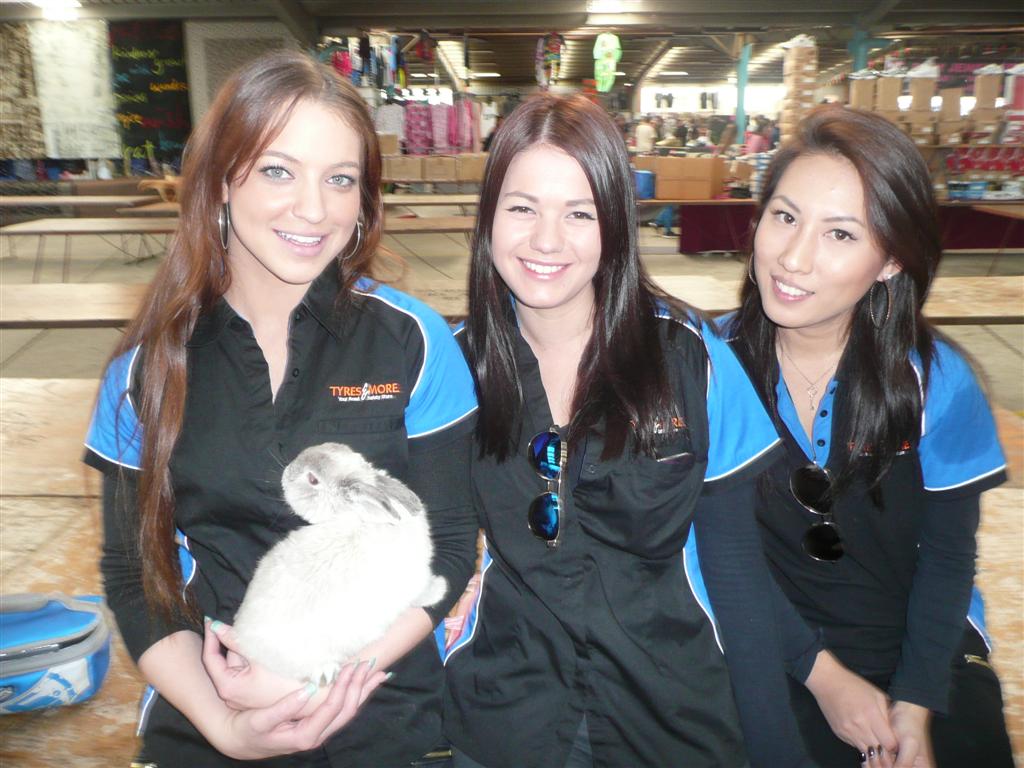 All our Major Sponsors acknowledge and appreciate the attitude and effort of our leading lady Bianca and supporting girls Bec, Belinda, Beverly, Bridget, Rebekah, Rachael, Robin, Rozie, etc. From her now legendary first nightclub performance at Inflation to her disciplined 5am early morning starts at EASTERNATS(over 4 days);Bianca's passion, enthusiasm, natural beauty, work ethic, initiative, good nature and integrity are an inspiration to all who have the pleasure of her acquaintance. From her bravery on the Challenge Paintball field; to her self sacrifice in taking care of all our club members and clients , at our many major event trade stands, Bianca is simply a star. Earning herself a Brand New Fridge and Home Stereo System(thanks to LG) for her debut at Melbournes 2009 F1GP; Bianca's fantastic efforts at Easternats, Winton's V8 Supercars, and regular AFL matchday appearances etc have certainly staved off any fears of the current Global Economic Crisis. From the over 5000 cars proudly displaying Fast FordFast Bunny Vehicle Signage around Australia and our many valued clients and sponsors we say Thankyou Bianca for all that you are.
And finally, for those of you who love rabbits, we recommend these sites.
South Oakleigh Wildlife Shelter – Michelle Phillips is a true Wildlife Warrior. Any gifts and donations are much needed for this living legend and lovely little old lady.