FAST FORD/FAST BUNNY PERFORMANCE is Australia's Best Value Car Club!
Why do over 5000 cars proudly display FAST FORD/FAST BUNNY Vehicle Signage? We already told you on our Home Page! Members benefits include discounts of up to 50% off Company and sponsors products and services. Members qualify for free entry to our many major event promotions saving $$$$ on entries, merchandise, food and beverages. If you want to get greater value from your car care budget, call in for an interview to learn about the many benefits of Fast Ford/Fast Bunny Performance Car Club Membership. With over 200 Promo Models around Australia and Major Multi National, Multi Billion Dollar Company Sponsors—This is not a club for the indecisive.
Fast Bunny Promotions is now on Facebook. Like and share the page HERE

Check out these photos of our recent sponsorship display by Westpac Bank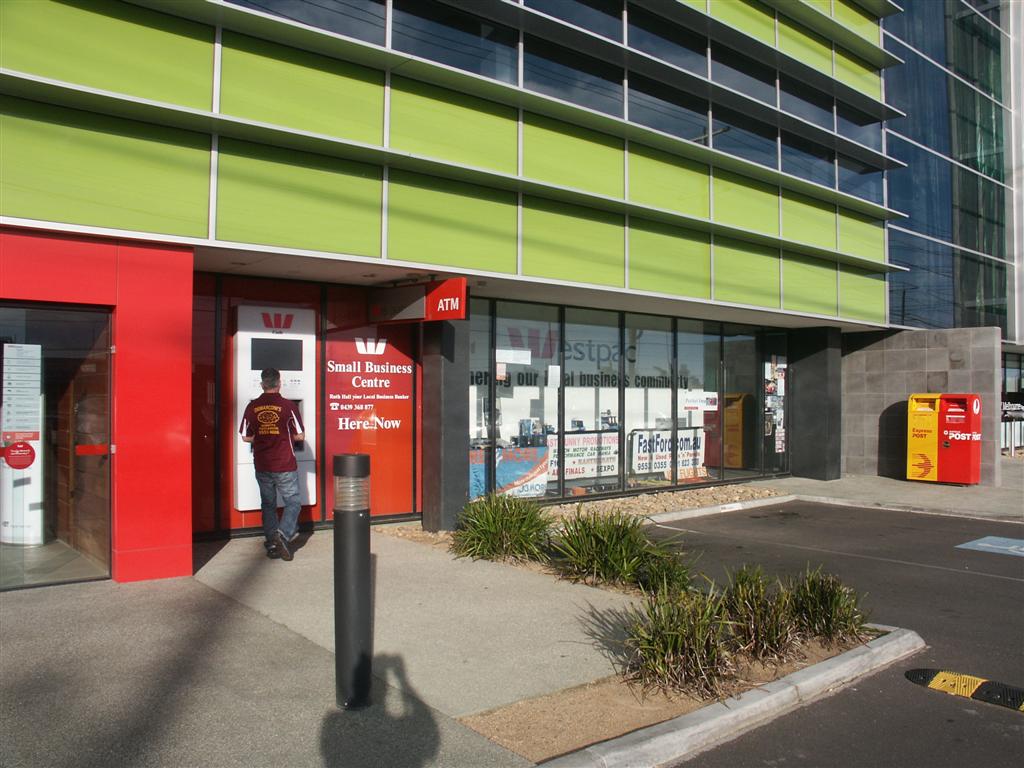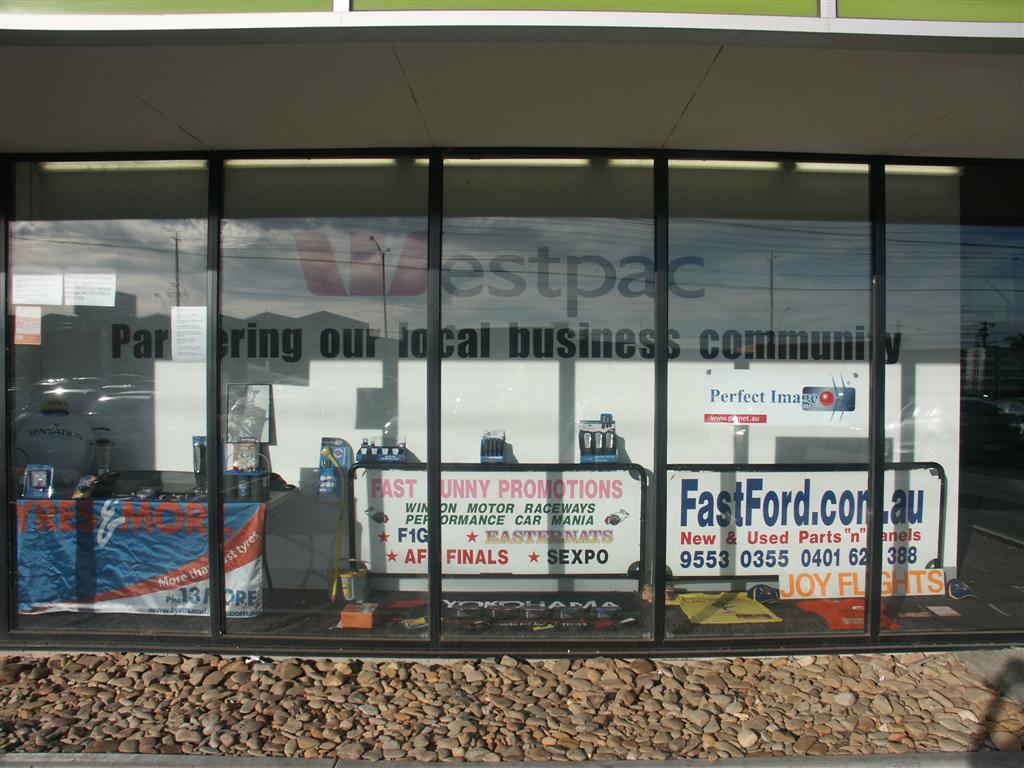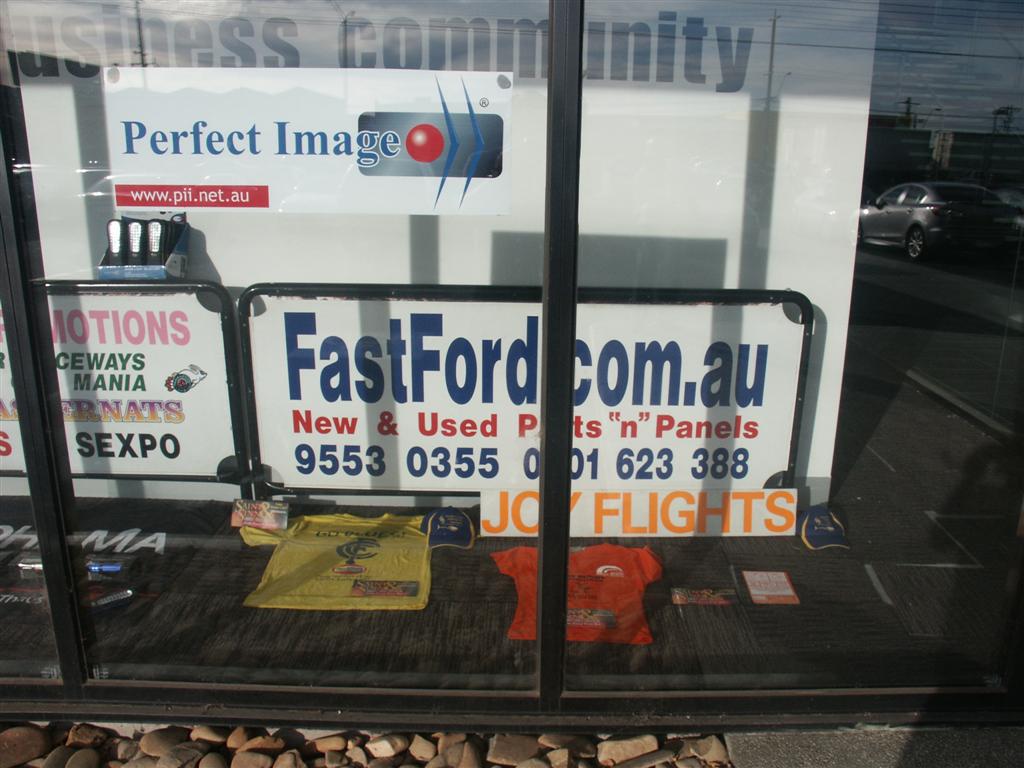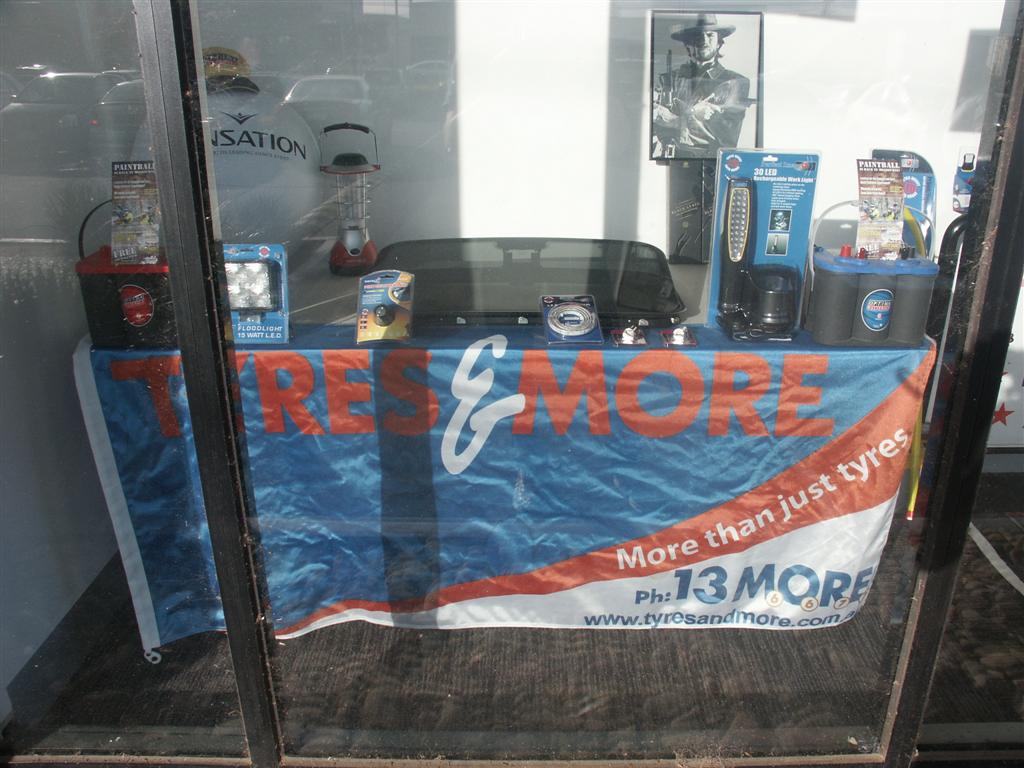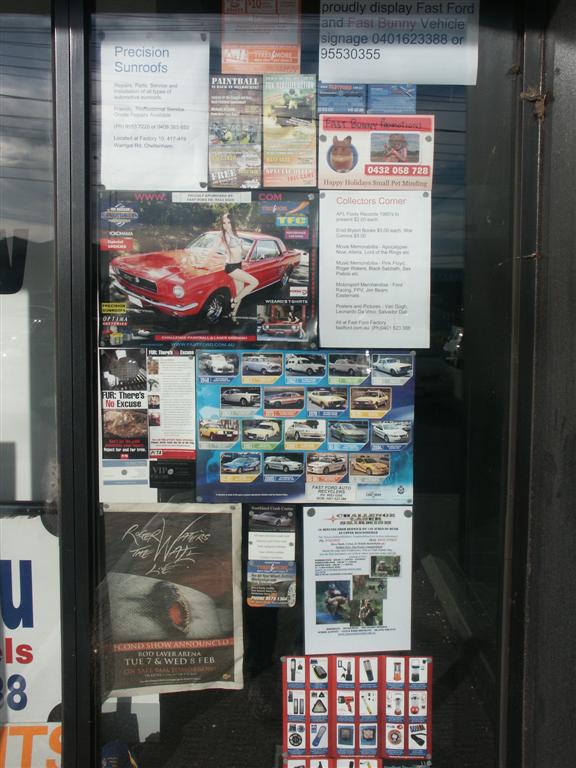 Other Sponsors products include:
POKKA – Fantastic range of drinks especially their flavoured Ice Teas.
P&N Beverages – Great range of fruit juices and cordials.
NEUTON POWER BATTERIES. Quite simply, good quality great value batteries
Autosol another quality German made product – Metal Polish for street machines!
TFC for Australia's best 351 Cleveland Inlet Manifolds (100% Australian Made)
Penrite Oil – Australian made for Australian cars and conditions
Yokohama Tyres for their great grip and handling
Hallam Tyres & More (behind the Hallam pub)
(You need only drive by their factory any work day to see how busy they are. This, while so many of their competitiors are dead in the water.)
Southland Crash Centre – with over 30 years in the trade, they are masters of smash repairs & resprays
The Port Hotel, Hopetoun, WA – Brilliant place for a relaxing holiday if you like great food & drinks; Clean beaches and wild marijuana plants growing in the scrub. Bunny found some whilst looking for the Rabbit Proof Fence!
Bendix – Australias No1 Brake Specialist for Quality & Reliability.
Challenge Paintball & Laser Skirmish
Valvoline Oil and Filters – The worlds No.1 automotive oil brand
Winton Motor Raceway
Australian Muscle Car Magazine
North Road Off Road – for all your 4WD needs inc Tyres, Servicing, Bullbars, Snorkels, Liftkits, Brakes & Suspension etc
Precision Sunroofs – Quality installations, repairs, after market sunroofs. (Call Owen on: Ph 0408 385 659)
Wizards T-Shirts – for all your quality printing and design on t-shirts, wind cheaters, etc….to name just a few.