Thanks to our Big Brand Sponsors we are able to offer a complete range of Car Care products and services for the most professional maintenance of your cars. Eg our main mechanics maintain a fleet of taxis. They are up to date with all Ford Falcon, Holden Commodore & Toyota Camry factory servicing techniques & diagnostic equipment. Our secondary mechanics do regular small business fleet & family vehicle maintenance. They cover all makes'n'models.
You only have to look out for the wide variety of cars that display our FAST BUNNY Vehicle Signage to see we really do service and maintain all makes & models. With Tyres by YOKOHAMA, Oil by VALVOLINE & PENRITE Filters by VALVOLINE & RYCO, Brakes by BENDIX & QFM we've got you covered. We have over 30 years experience as a RWC specialist repairer. Our mechanics have well over 100 years experience (Very Old Darren age 60+ has 40+years exp; Old Jesse 50+ has 30+ years experience; Jimmy age 50+ has 30+ years exp; Stacey age 40+ has 20+ years exp; Sam age 30+ has 10+ years exp).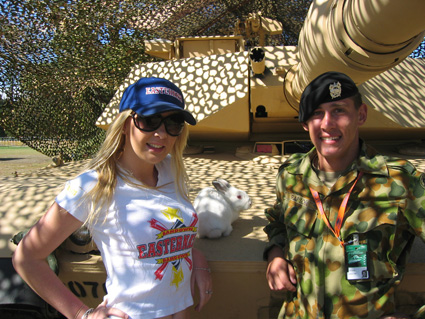 Services include:
Brake & Clutch repairs; Automatic Transmission servicing & repairs;
CO Engines & Transmissions;
Wheel Alignment & Balancing; Puncture repair;
General Servicing-Engine Oil Filters Spark plugs etc.
Airconditioning service, re-gas & repairs;
New Windscreens & Window Tinting;
Smash Repairs & Resprays-Insurance Work, Restoration etc;
Towing-breakdown,transport,old car removals,smash repairs etc
Detailing (car wash, vacuum, vinyl clean & protect, engine wash etc).
Transport-nightclub,airport,party etc; drop off and pick up 24 hrs by apt
Interstate and long distance country car delivery & pick up.
Motor Trimming-interiors, seats, carpets, roof linings,sunroofs, Automotive & Marine. Car seat covers & car mats- Playboy Jim Beam AFL HRT etc.
All old car manual gearbox reconditioning
Full range of Auto Electrical services including Fully Reconditioned Starter Motors & Alternaters, ignitions, dizzies, coils, leads etc (We are very lucky to have one of Australia's best auto elecs look after us. In over 25 years he's never failed to fix any of our problems).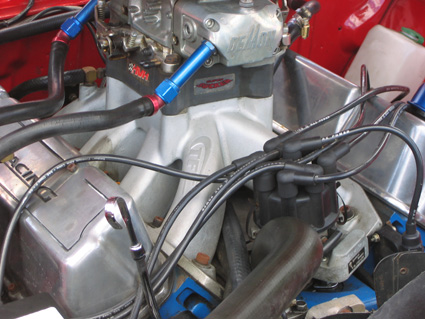 Blown head gaskets are a speciality. Cooling system flush & c/o Radiators (this simple maintanence of cooling systems before summer will save so much money & worry – why don't people learn?). Car Audio System supply & fit – We can come help you buy a car sound system to suit your needs and fit it for you. Front End repairs; Shock Absorbers, Exhaust Systems etc Just Ask Us!!!
Fast Ford Auto Recyclers has a complete range of New and Used Parts'n' Panels to suit most modern makes and models, specialising in FORD vehicles from 1960-2010, including Cortinas, Escorts, Lasers, Telstars, Meteors, Fairlanes, Falcons, Fairmonts, Festivas, Probes, Cougars, Fiestas, Focuses and Futuras.
WE'VE MOVED
We've moved from our old premises in Highett but we're still well and truly in business.
We are a seventies car club moving into the 21st Century, so please be patient with our developing web site.
Thank you for taking the time to visit our site, please look at all the fun stuff we do, but PLEASE always call before you visit to make sure one of our trained staff is on hand.